Things To Do on the Front Range

If you didn't know… we LOVE Colorado! Denver is where we launched from, and we lived there for two years before setting out on our RV journey. We are both Midwest kids, and we had always dreamed of living in Colorado. It was the first place we made our own home, so Colorado will always hold a special place in our hearts.  
Work recently brought us back to the Denver/Boulder area, and we were stoked! We visited friends and family and made sure we took advantage of stopping at all of our favorite spots. Being able to go back 'home' is a fun experience on the road and full of nostalgia. Normally, we don't know much about the places we travel to because we have never been there before. We have gotten so used to figuring out the town we're in as we go that it was exciting to know the lay of the land, and even drive without using Google Maps!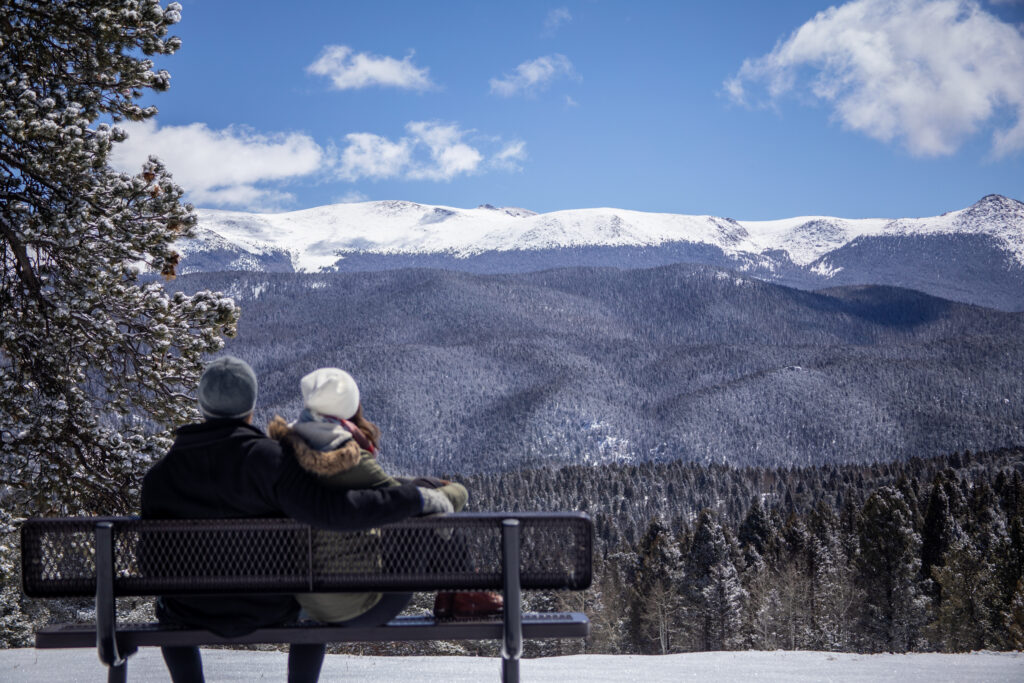 Since we are Front Range experts (kind of) we thought we should share with you our must-see spots when we come back to visit. If you find yourself in the area, check these out! 
Restaurants:

 
We consider ourselves foodies but not in the typical sense of trying new restaurants all of the time. Instead, we love to cook 100% of our food usually with fresh and healthy ingredients and of course sourdough. But on this trip we wanted to go out with friends, be social, and indulge in some of the best comfort food, so that is exactly what we did!
Crosscut Pizza (Nederland)
This is hands down one of our favorite wood-fired pizza places of all time 😋 We definitely recommend getting the 'Special Cheese' pizza which is topped with a delicious chili honey! You won't regret it. 
Georgia Boys BBQ (Longmont)
Everyone loves some good BBQ right? 🍖 If you do, then Georgia Boys BBQ is the place to visit! Two brothers from Georgia started it when they moved to Colorado, so it is a true southern style BBQ. We love this place so much, they catered our wedding!
Okinawa Sushi (Northglenn)
There is delicious sushi everywhere, but there is just something special about Okinawa Sushi that always has us coming back when we visit. 🍣 Other Denver locals agree that this is a phenomenal spot if you are looking for some good sushi!
Breweries:
Breweries are some of the coolest places to just kick back and relax and enjoy your evening. Colorado is famous for its craft breweries because of the abundance of pure, high-quality water from the Rocky Mountains. It seems like there is a brewery on just about every corner in Colorado, and they are all really great! It's hard to go wrong when you visit passionate local brewers selling craft beer, but we still have our favorites 😉🍻
Avery Brewing (Boulder)
Tyler's favorite brewery in Boulder is hands down Avery Brewing. It has some really unique and creative brews and something for everyone. They also have a delicious menu for the days when you want to spend the whole day trying beers and munching on food!
Honorable Mentions
Blue Moon (Denver)
Blue Moon may be a bigger name domestic beer, but they started right here! It's a  state-of-the-art brewery and restaurant feels like a local brewery. They also have some pretty great burgers if you want to grab lunch as well.
Denver Beer Co (Denver)
Denver Beer Co is right in the heart of downtown Denver, which is part of what makes it so cool! They serve premium artisan ales and lagers that utilize fresh ingredients and their selections change with the seasons.
Activities:
You can't visit Colorado and not take advantage of all of the incredible outdoor activities! This is one of the main reasons why we both loved Colorado so much. There are endless trails, parks, and beautiful mountain views. Here are some of our personal favorites.
Rocky Mountain Arsenal National Wildlife Refuge (Commerce City)
This is a really neat wildlife refuge and is home to a large herd of bison! This was our favorite place to take a relaxing cruise on the motorcycle and see all of the wildlife. Rocky Mountain Arsenal National Wildlife Refuge has a very interesting history. In the '40s, the U.S. Army transformed the area into a chemical weapons manufacturing facility to support World War II. It was later used for the Cold-War weapons production and demilitarization. Then in the '80s, the Army and Shell began extensive environmental cleanup and it became the refuge it is today! Take a drive or ride through the wildlife refuge to see bison, deer, rabbits, prairie dogs, and maybe even a coyote (the prairie dogs are Andrea's favorite). And the best part is, it's free to explore! 
State Parks
Visiting state parks is fun because you get to learn about local history, see natural wonders like lakes, rivers, mountains, and waterfalls, and just enjoy the outdoors. Golden Gate Canyon State Park in Golden, Colorado is one of our favorites with over 42 miles of hiking trails and some truly stunning views of the Rocky Mountains. 
Hiking
Hiking is one of our favorite ways to exercise and explore all of the states that we visit. Some trailheads are in fee areas, but in our time in Colorado, we got to know some of the best free trailheads! Whenever you need some alone to dig into whatever life might be throwing at you, solo hikes can be extremely rejuvenating as well. These are a few of our favorites!
Drives
Drives and motorcycle rides have always been a soothing and fun pastime for us. So, if you want to take a relaxing scenic drive, the Peak to Peak Highway can't be beat! We used to make it a big loop by adding in some other nice roads along the way like taking Golden Gate Canyon Road to Peak to Peak to S St. Vrain, or if you want a smaller loop you could take Coal Creek Canyon to Boulder Canyon. Most of those roads into the mountains have been repaved within the last few years and are absolutely beautiful!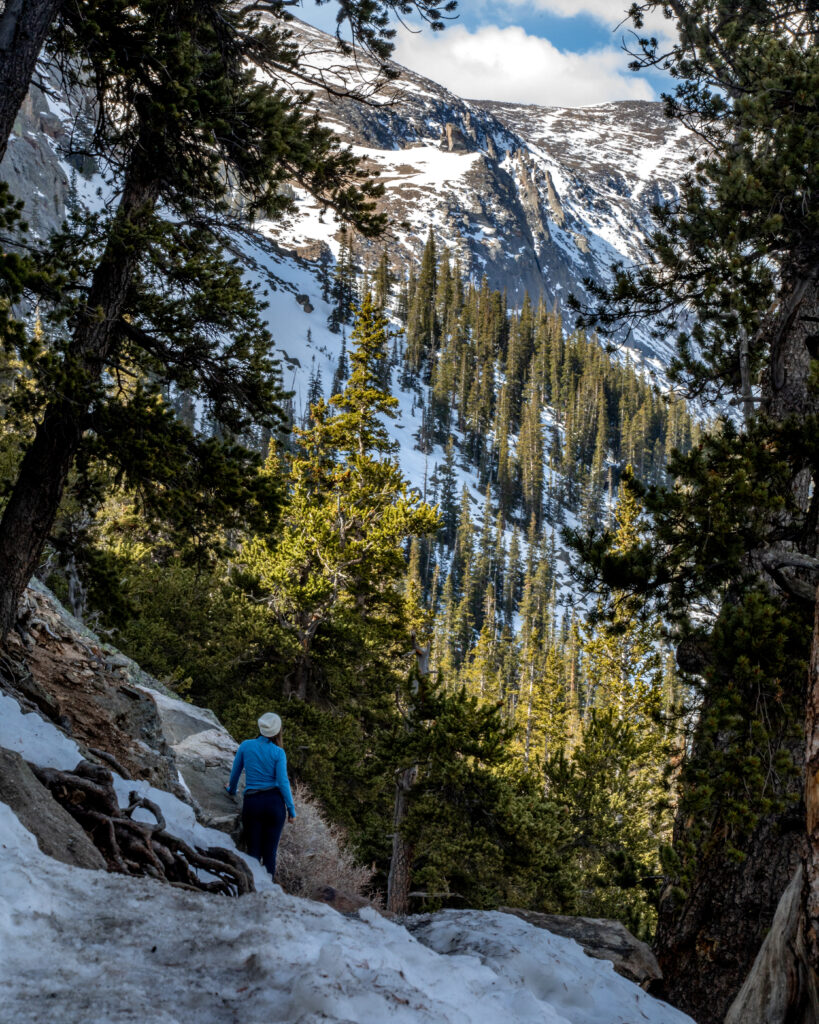 We hope this helps you out on your next visit to the Front Range! With all of the great food, beautiful outdoor scenery, and super cool people, we know you will love your time there. 😊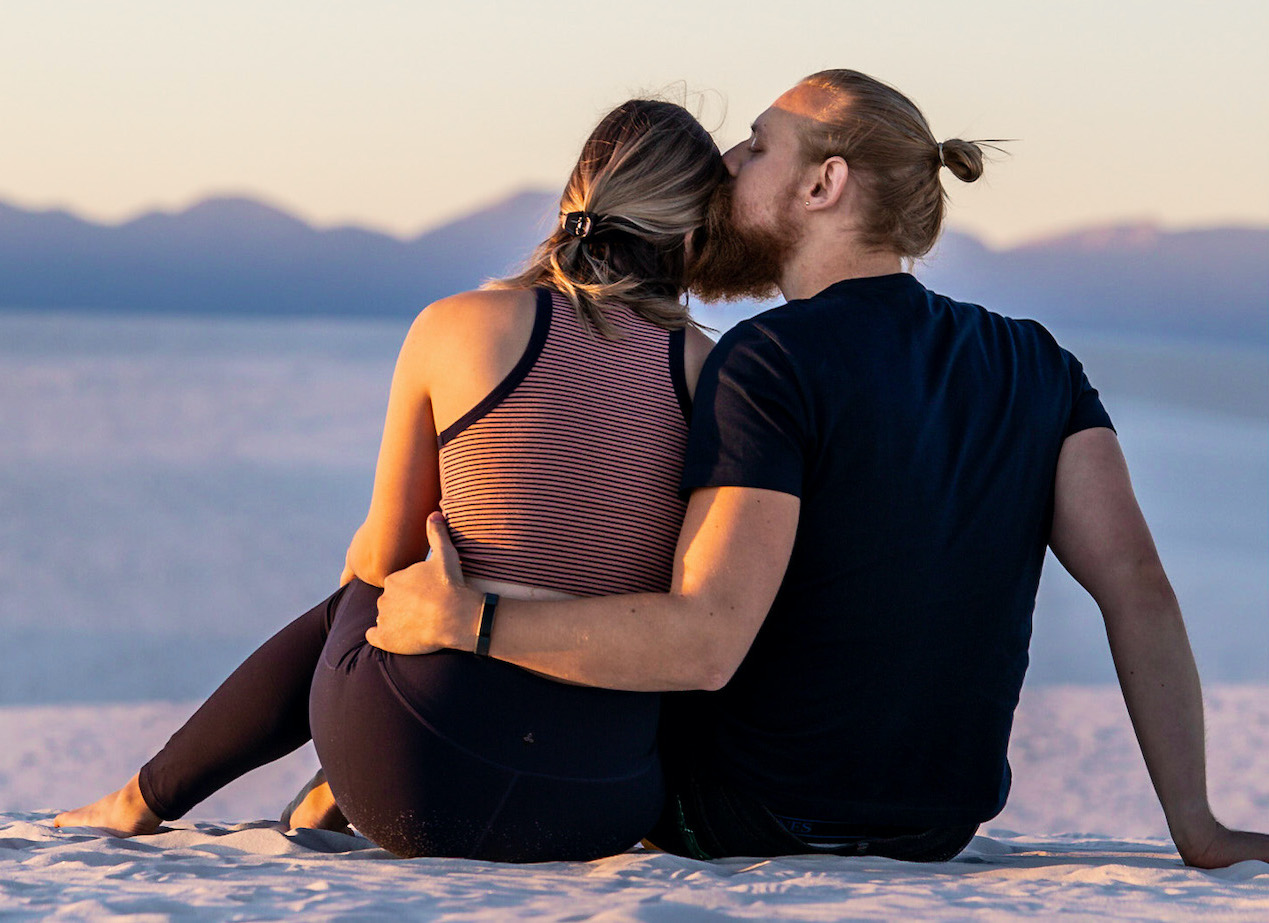 Tyler & Andrea
We are full-time adventure seekers taking on the world in our East to West RV! We have seen so much personal growth during our first year of nomad life that we wanted a way to capture all of those moments and share them with you! Our goal is to inspire everyone to chase after their dreams and always seek adventure in whatever they do.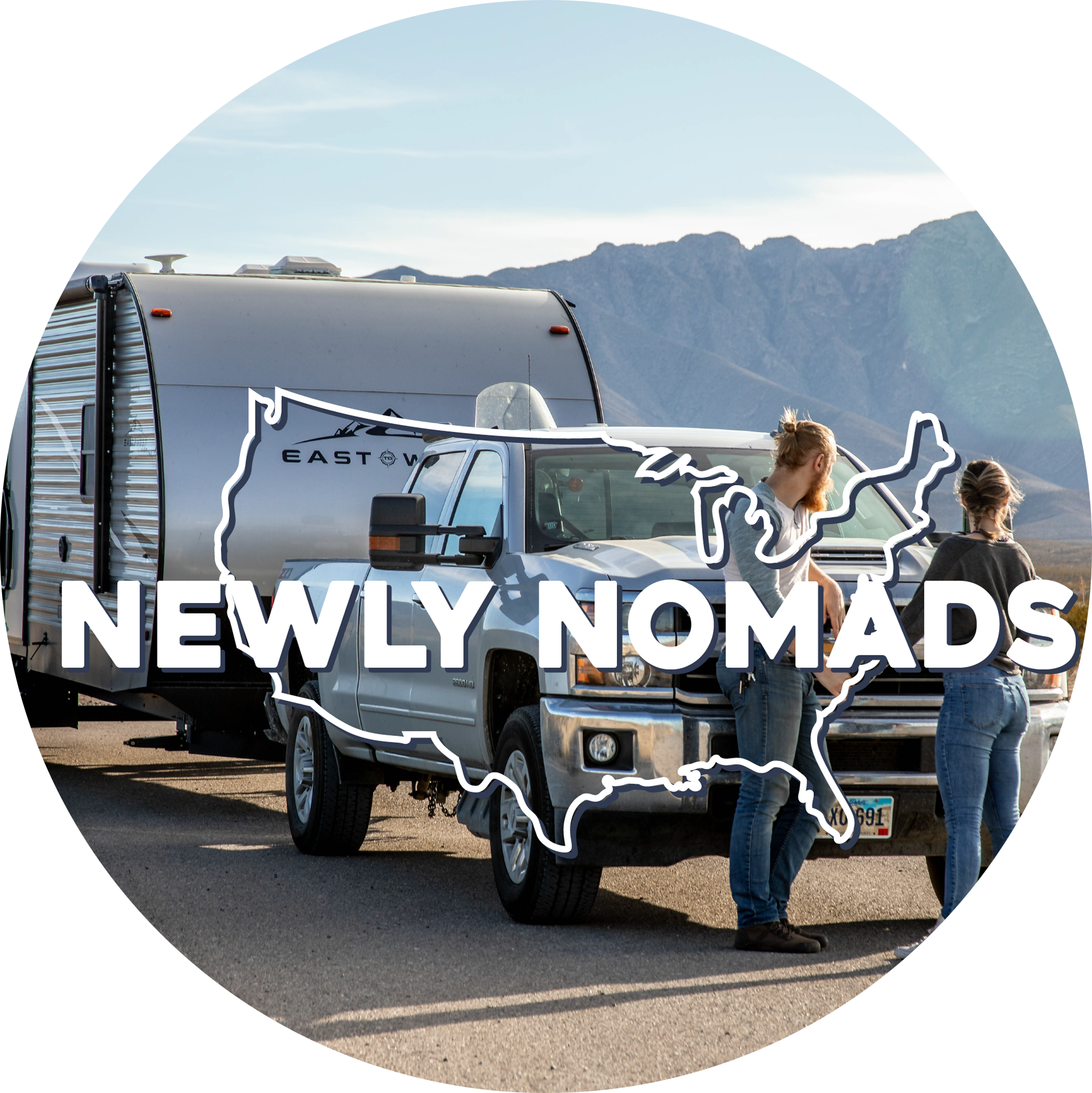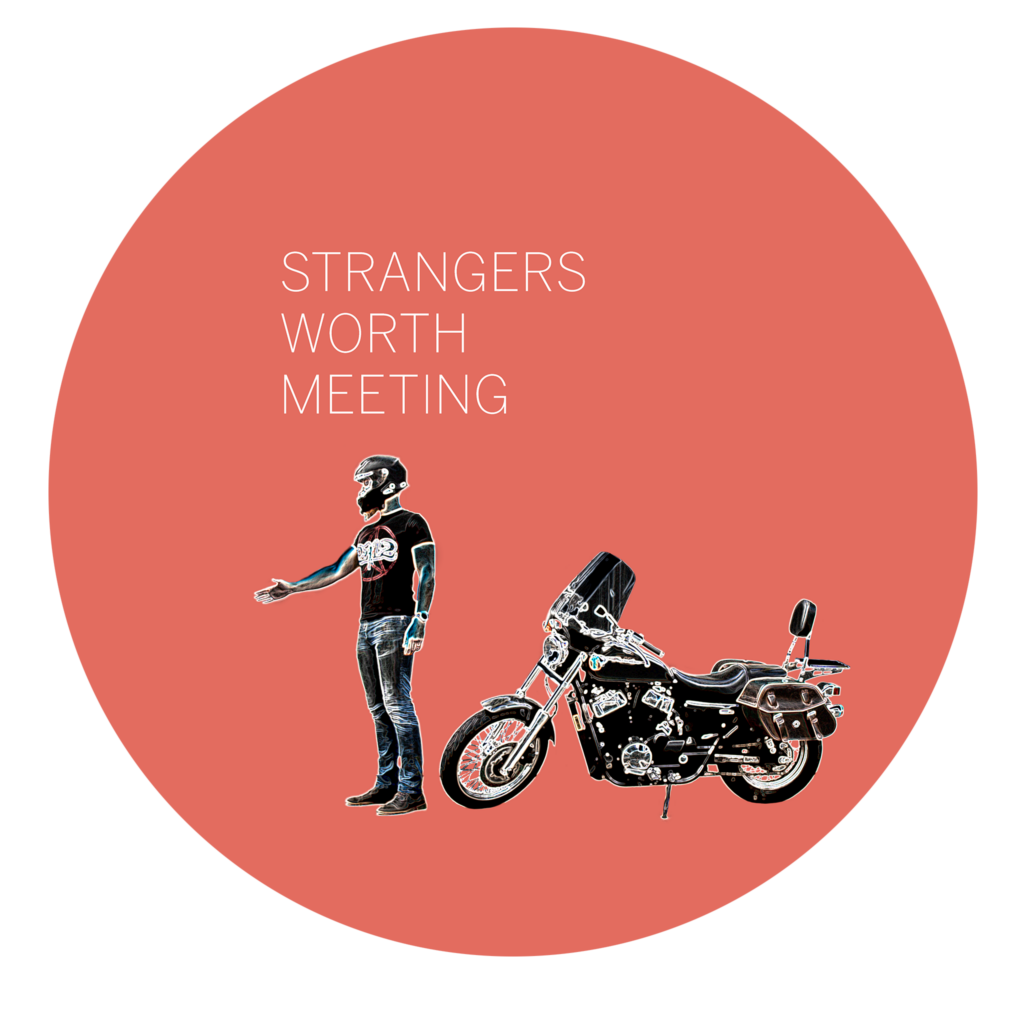 We'll shoot you a message when we release big projects