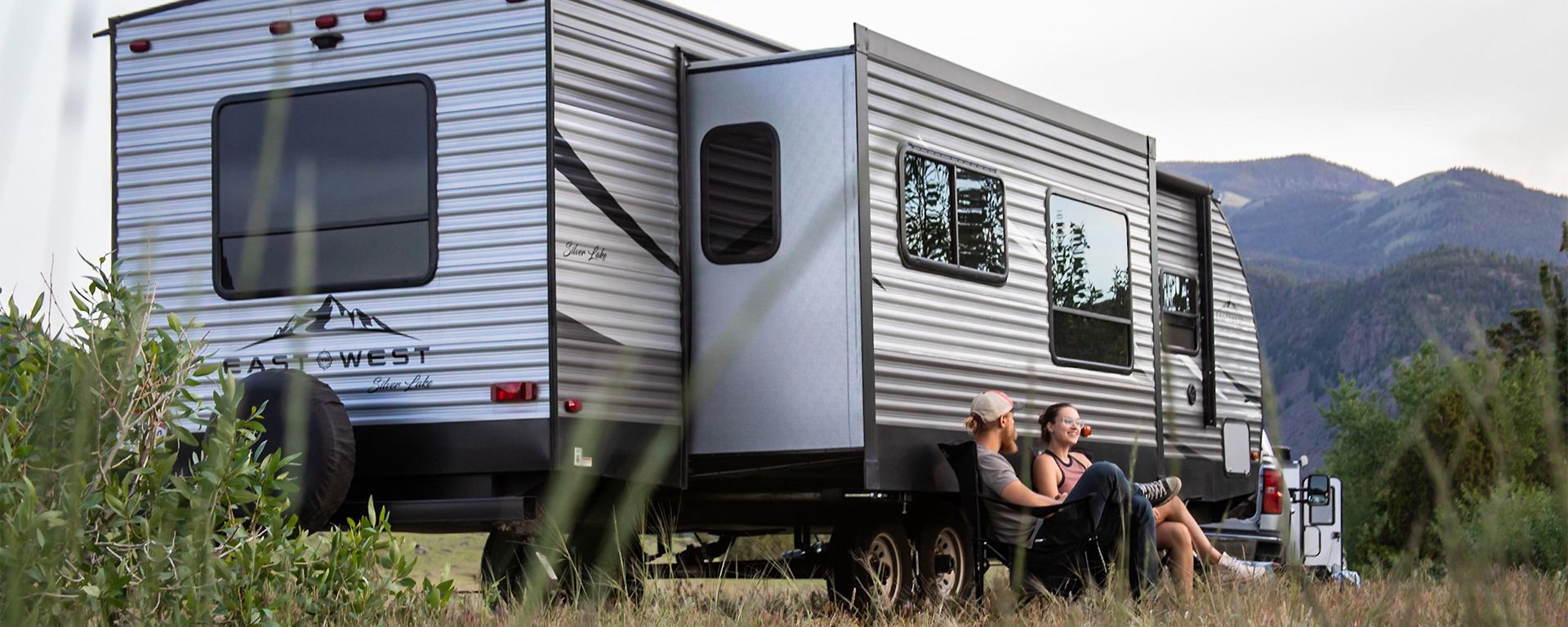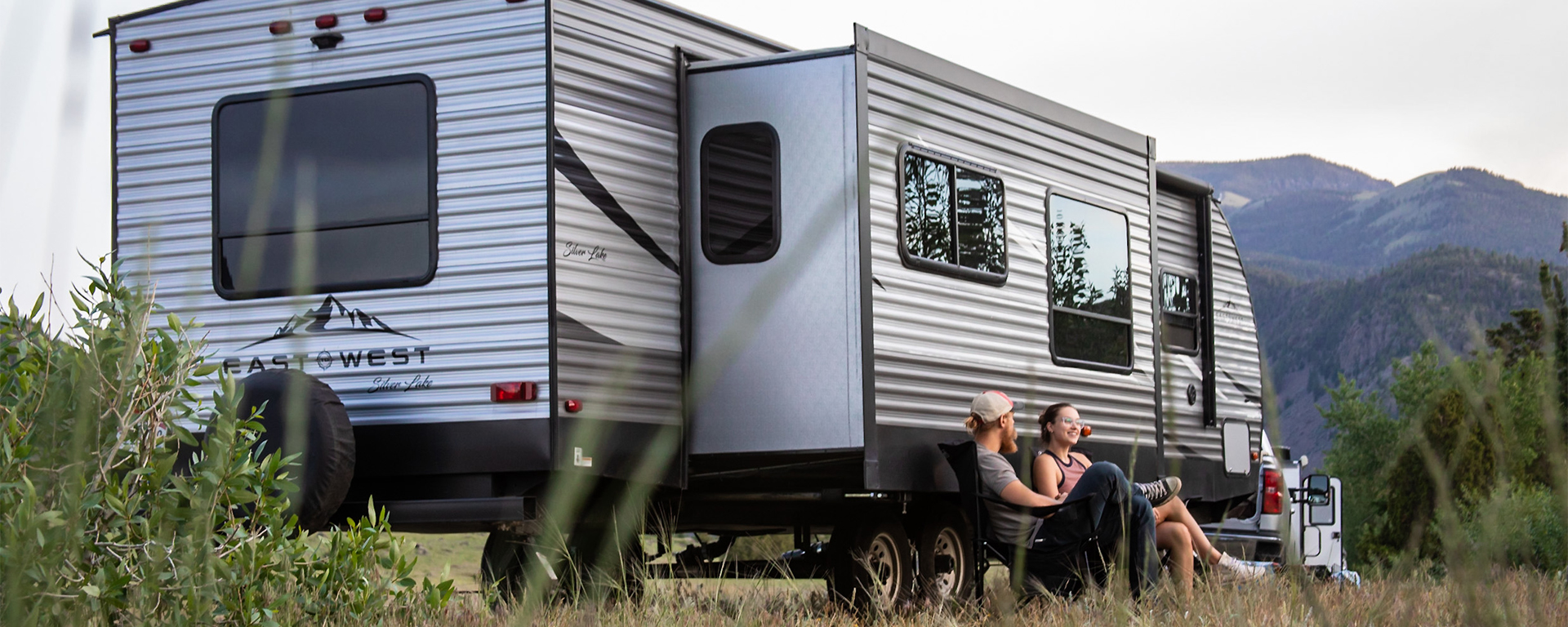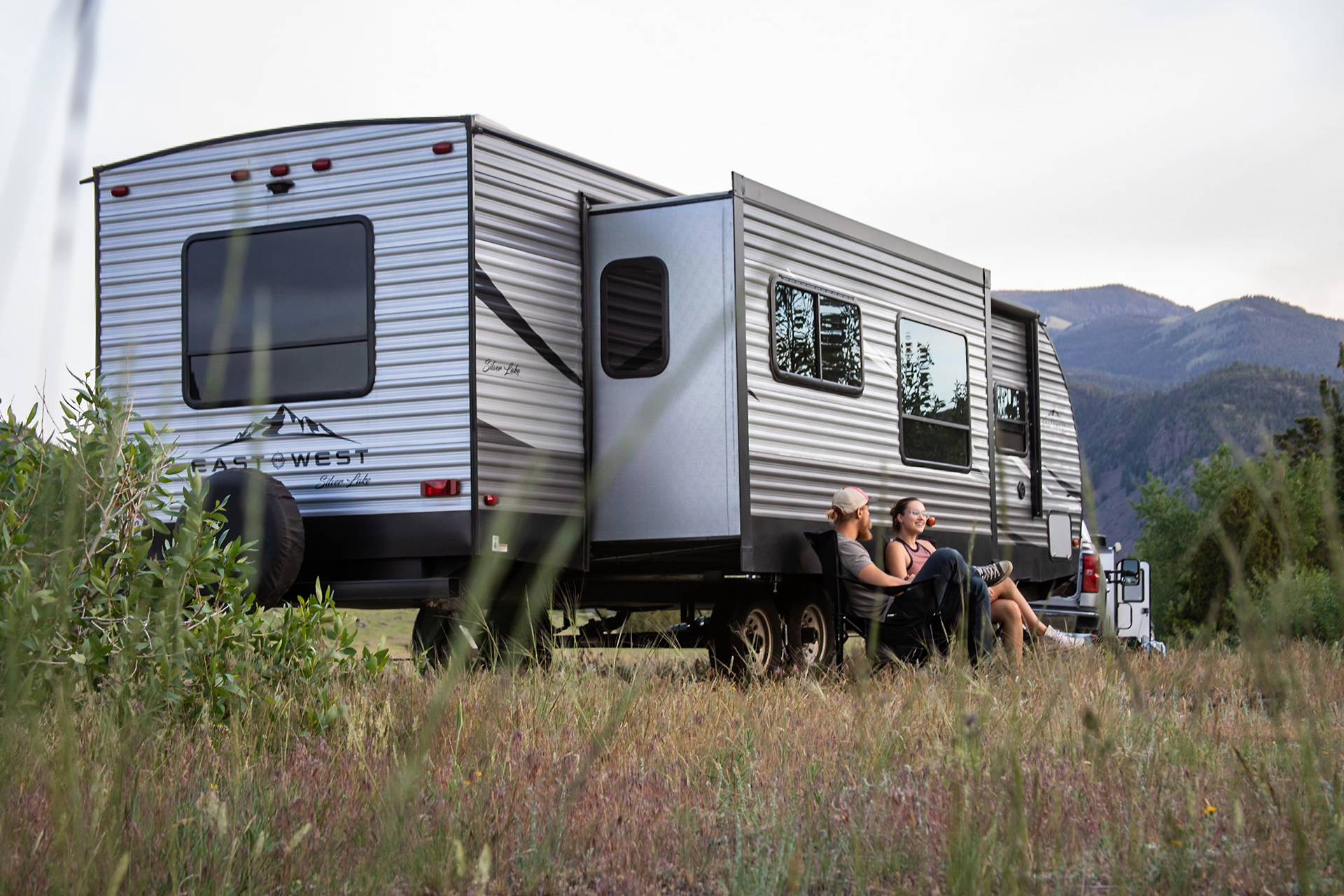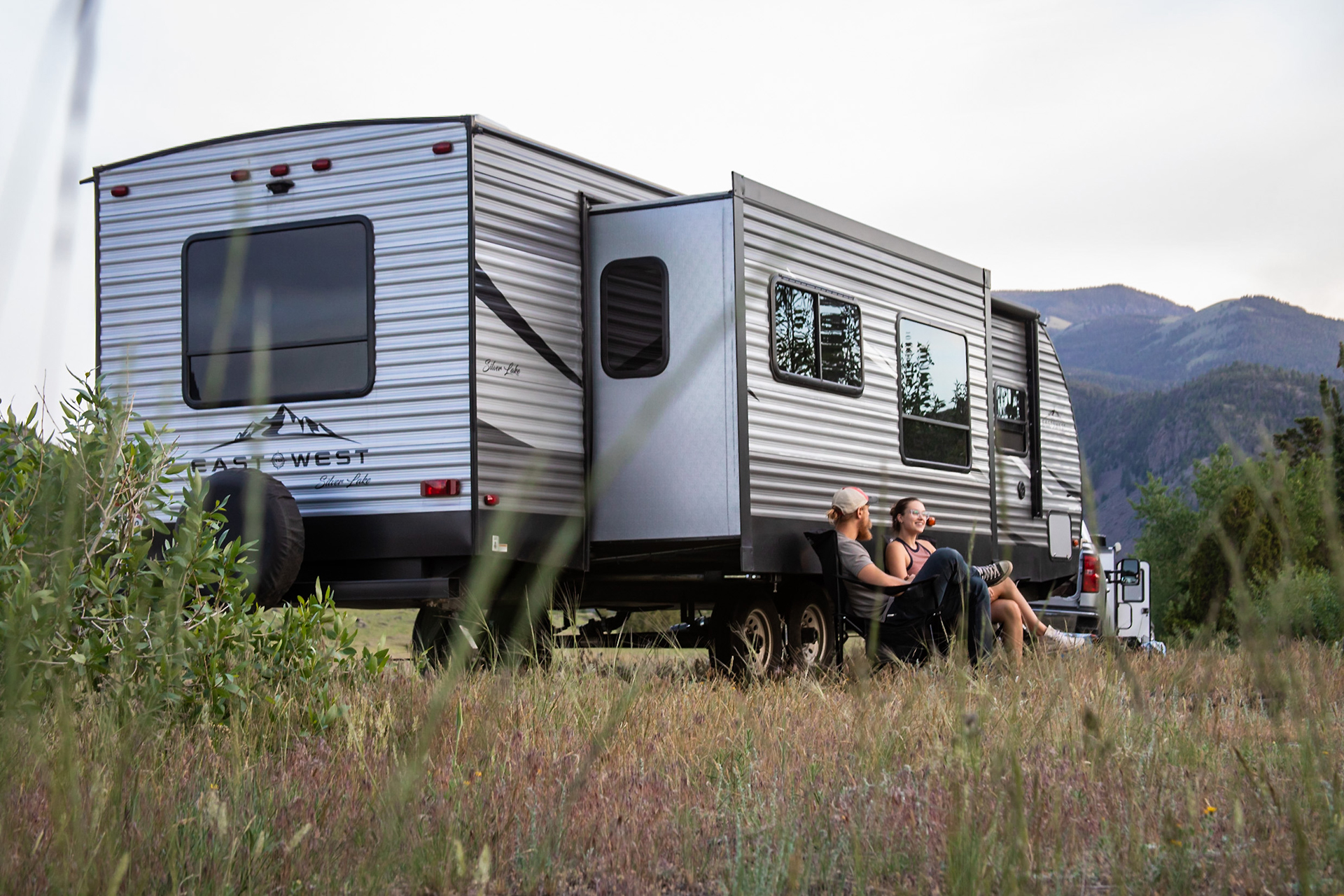 Full-time RVing
Before we started our life on the road, we were stuck doing the wrong kind of traveling: never home and never able to actually enjoy the places we went. We didn't want to miss out on any of the comforts of being home or any of the adventure of traveling, so we started searching for a way to be both always home and always traveling. So, we chose RV life.
The nomad life comes with its own challenges, extra work, and hardship, but we've found that that is exactly what makes it so beautiful.
Newly Nomads
In this documentary, Andrea & Tyler embark on their first year of living full-time in an RV. Dive into a life on the road and see behind the scenes of full-time travel – from what it's like to live in a tiny, rolling home, to exploring some of the breathtaking natural wonders of this country. With all the serenity and peace of outdoor-living and the adventure and challenge of a life of minimalism and constant travel, there's a lot to be discovered in a year on the road.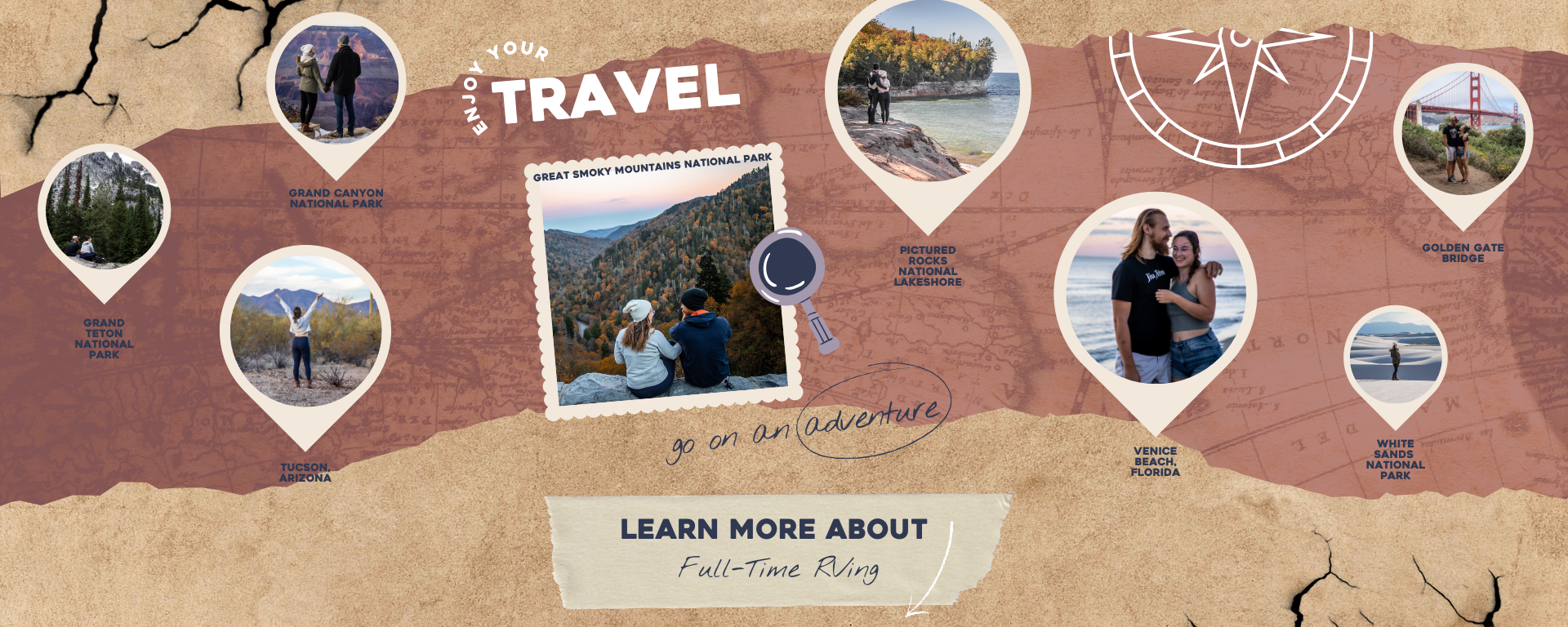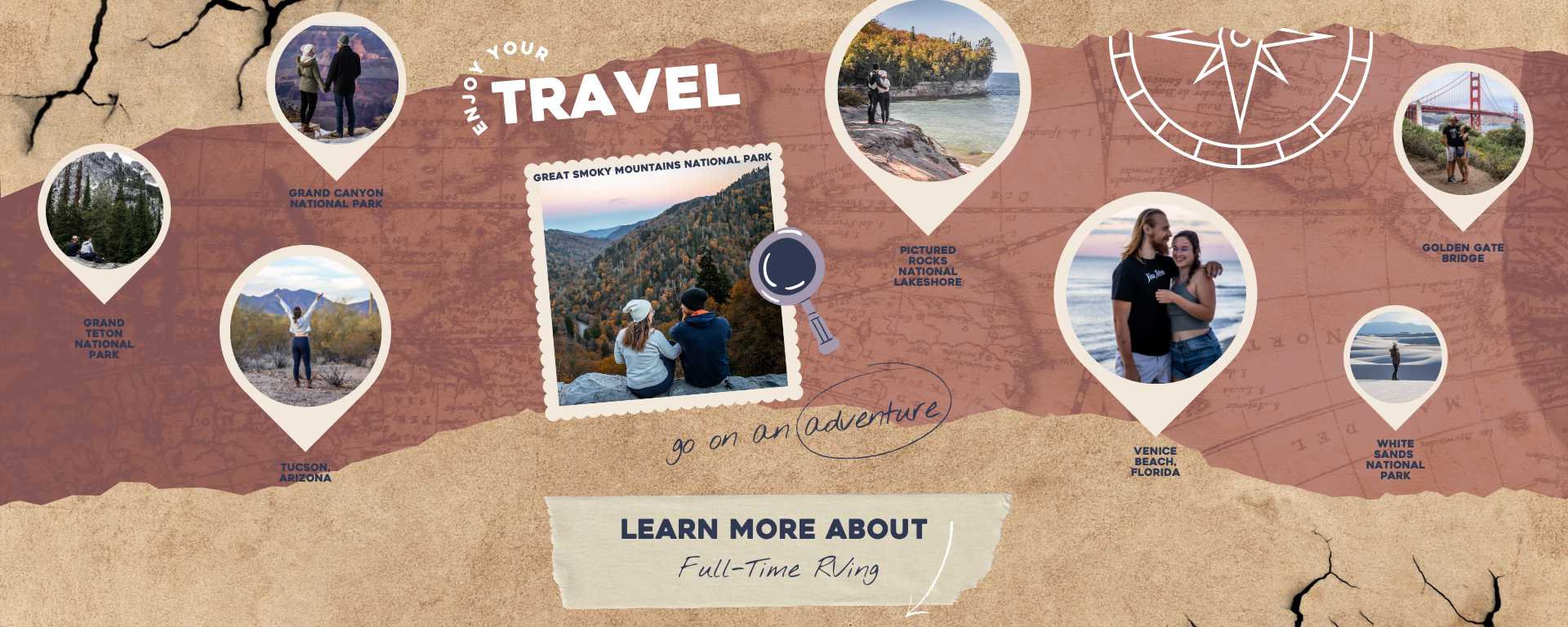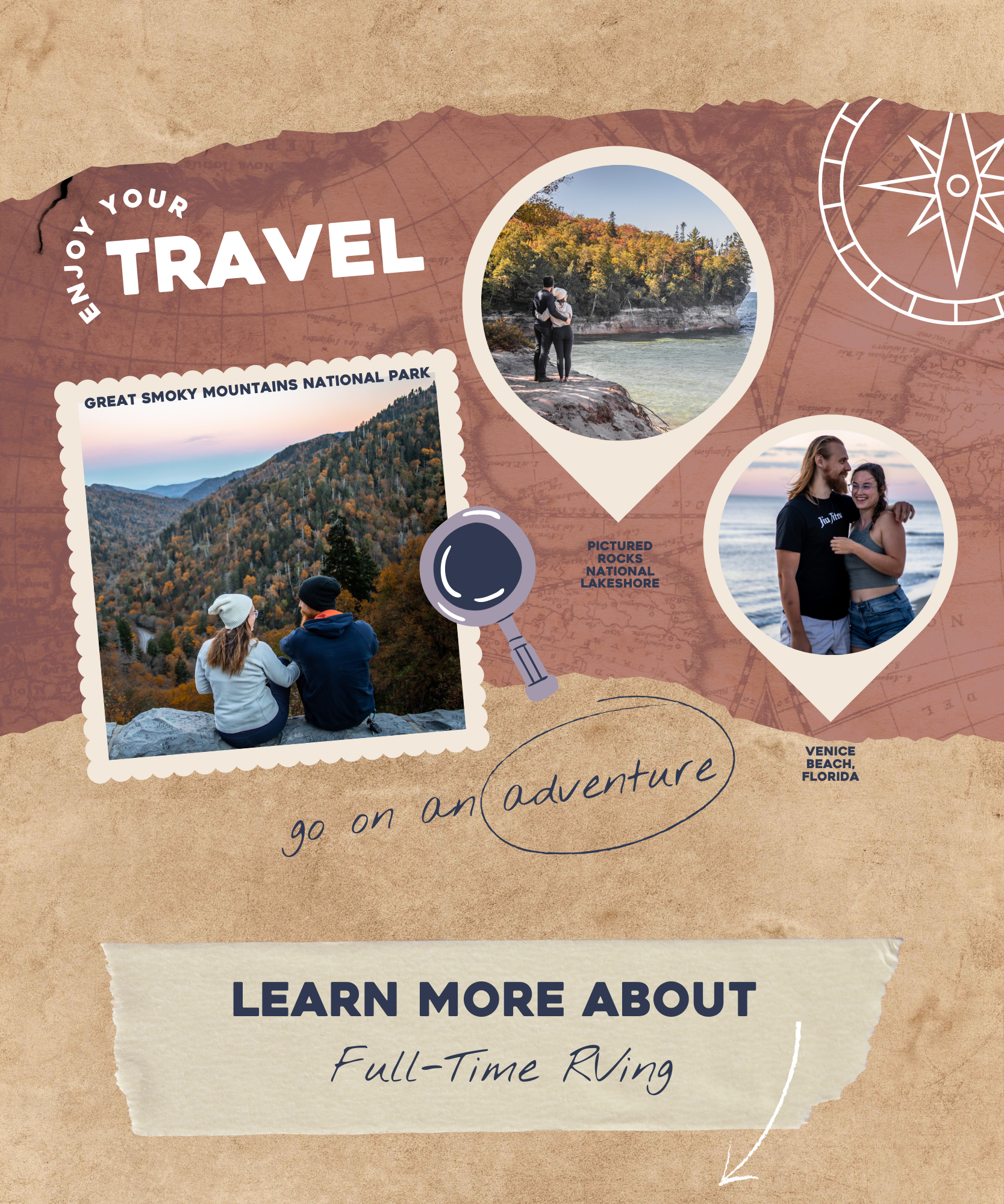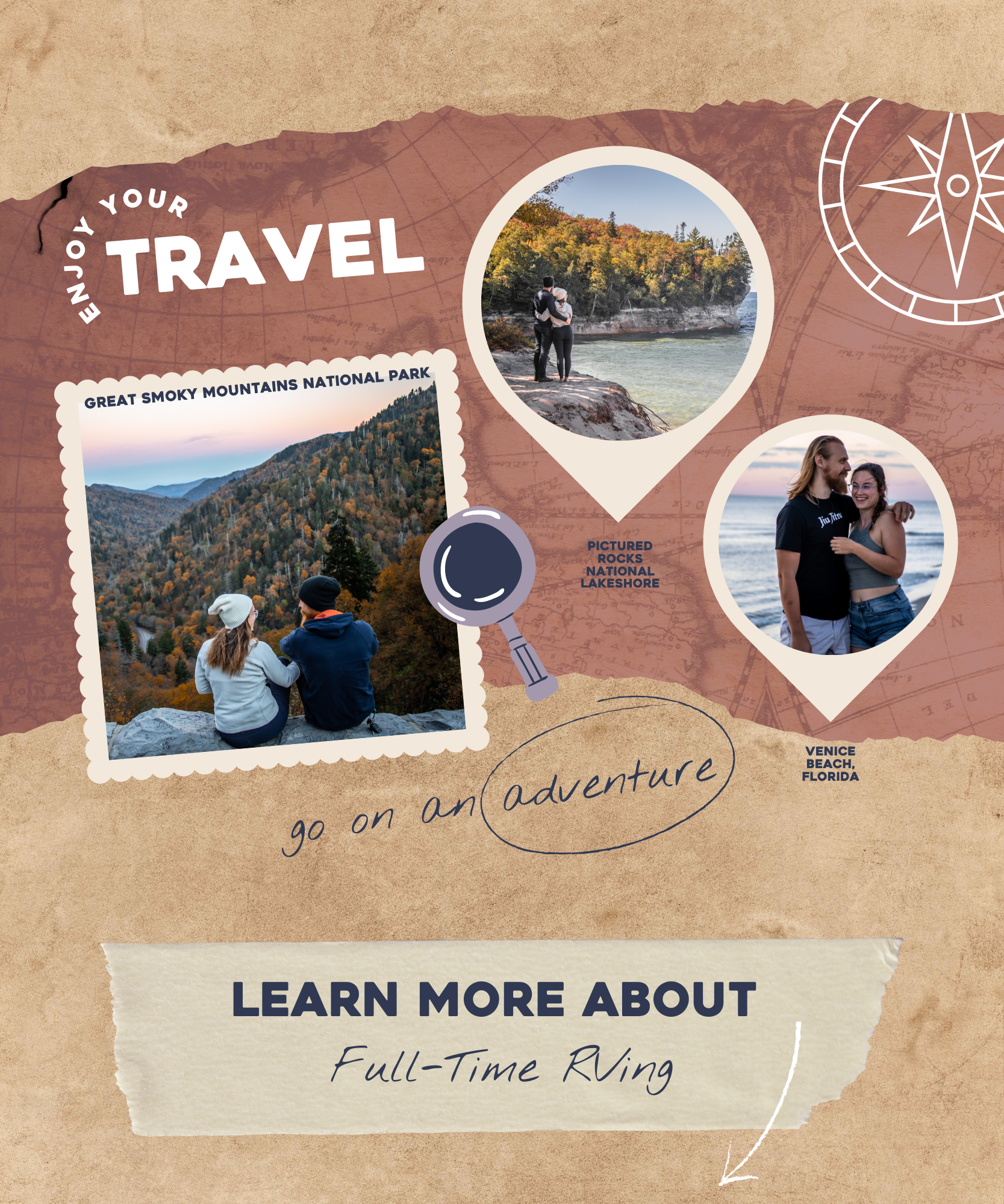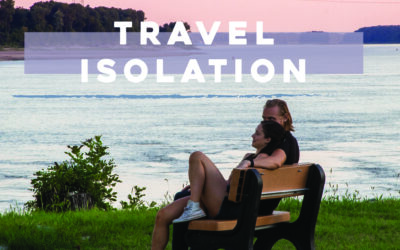 Travel Isolation When we tell people we travel full-time, one of the first things they seem to assume is that we have friends all over the country. And we do - now. But life on the road wasn't always that way. A lot of times, people are surprised to learn that life on...