Buying an RV is a BIG task! It might seem like buying an RV, van, or any other type of motor vehicle is easier than buying a traditional home, but you may be surprised at some of the unique challenges. There aren't the same tasks of touring houses, finding good neighborhoods, or trying to settle down in a desirable location like you might find when buying a house. However, there is more to the process of RV buying than meets the eye!  
Just like buying a traditional home, it's important to find the right size, style, and amenities that suit your lifestyle, and there are a ton of different options to consider! That said, it's crucial to know what to look for when purchasing a home on wheels.
Our RV
A little over 2 years ago, we found our home in an East to West Silver Lake! We visited several different dealerships, looked at a ton of RVs online, and finally landed on our perfect RV. It had everything that we were looking for to make life on the road a comfortable experience.
So how did we know what to look for in an RV? Well, we really got kind of lucky when we bought our first RV! But since then, we have had the unique experience of getting to spend some time in an East to West Alta for a year, which has given us a great perspective on the things we like about different models of RVs. Everyone has different priorities for what will make full-time travel a comfortable experience for them. 
Comparing Features
These are some of the things that we think can make a big difference in an RV and can hopefully help you decide what is best for you!
One difference between the two RVs we have lived in was in the construction. In general, laminate siding is higher quality and more expensive than a stick and tin build.  Any RV with laminate siding is going to be better insulated overall. This might be important to factor in depending on the type of travel you want to do. For us, we are happy with our stick and tin build because we generally like to stay in warm places for the winter. If you're looking at potential RVs, it's easy to tell the difference in the build just by looking – laminate siding will look smooth, and stick and tin will look corrugated.
Some RVs have more cabinets and underbelly storage while others put more focus on the size of windows and living area. Since we live full-time in the RV and have a TON of camera gear, having ample storage space is very important to us. However, if you are a weekender or even more minimalist than us, you might enjoy the larger windows and more open space over having more storage.
Something else to consider when choosing RVs is the outdoor kitchen. In our year living in the Alta, we had an outdoor kitchen, and while it seems like a great upgrade, it had its pros and cons. We really enjoyed the convenience of the grill, but the outdoor fridge wasn't quite as useful for us since we don't drink much soda or beer. Plus, any amenity like this takes away storage space from inside the RV, and for us that is key. We need that space for all of our cookware, camera equipment, workout gear, and just the things that make life more fun!
The layout/floor plan of an RV can really make a difference in the flow of your lifestyle. There are so many different things to look at here, like types of seating and tables, kitchen islands, counter space, number of bedrooms, etc. And it all comes down to personal preference! For example, the freestanding table and chairs look more residential, but the dinette gives more storage space. Even little things, like whether we can get to the refrigerator without opening the slides, or if the areas we use the most are easy to get to are worth considering!
Residential vs RV Gas/Electric Refrigerator
There are pros and cons to both residential and RV gas/electric refrigerators. Residential fridges have a ton of space and typically keep a really consistent temperature. Our residential fridge was able to run on DC power also, which meant that during long drives, we were able to keep our fridge running & no food spoiled. However, without the option to run on gas, the residential fridge starts to eat away at our batteries when boondocking.
Our 2-way RV gas/electric refrigerator can use either AC power or LP gas, and other 3-way models can even run on DC power too. With our gas/electric fridge, we have a lot more flexibility while boondocking, but less flexibility with long drives (if we had a 3-way fridge, we would be set!) Some RVs also come with double door gas/electric fridges, which gives a lot more space for food but usually requires the RV to be longer.
If you are planning to boondock, or if you just don't want to be stuck dumping your tanks all the time, pay attention to the holding tank size! We have discovered that there is a big difference between 30-gallon tanks and 40-gallon tanks. Because we cook so much, we dump our kitchen galley tank quite often no matter what, so the black and gray tanks are what we'll consider here. For the two of us, we can dump our black and gray tanks once a week with 40-gallon holding tanks, and only every 5 days with 30-gallon holding tanks, though we can stretch all of that when we're very careful with our water use.
Some RVs will have one sewer outlet for all of the holding tanks, and some RVs will have a separate sewer outlet for the galley tank. With 2 sewer outlets, we just move our sewer hose from outlet to outlet as needed. It's not too big of a deal, and we have seen some people use Y connectors so they don't have to do that, but it's something to consider when looking at RVs.
Typically, entry-level travel trailers will have scissor jacks, while mid-level travel trailers will have electric stabilizing jacks. In our experience, the electric stabilizing jacks made the RV much more stable, and there is a lot less wobble while walking around inside or in high winds. Electric stabilizing jacks are also much faster to raise and lower on moving days.
We have a love-hate relationship with Morryde steps. They are more stable, which is lovely on a daily basis and especially nice in special circumstances like when grandparents come to visit. However, they add an extra step on travel days because the height must be adjusted depending on the site. Also, with Morryde steps, you can't get into the RV while the steps are stowed. Most people probably wouldn't mind that, but we like being able to hop in the RV for a quick bathroom break on driving days!
There are a lot of options with RV doors these days! One trend we see a lot of is a window in the door. This window is fun during the day as it lets extra light in, but we discovered that the window is not so fun at night. Most RV parks have street lights, and the window lets all that light in, making it difficult to sleep. We ended up putting a towel over the window most nights! We also noticed a difference in the weight of the two doors.
One door was heavy, so it held itself open and took a little more effort to close, and the other door was light and it had a latch to hold it open when we wanted to use the screen door. Surprisingly, we had a lot of trouble keeping the heavy door open if it was even a little windy out, so we prefer our lighter door with the latch.
Hopefully, this list of different RV features will be useful as you decide exactly what you are looking for in your new home. Picking an RV is a personal choice so it's hard to go wrong with whatever you decide! 😊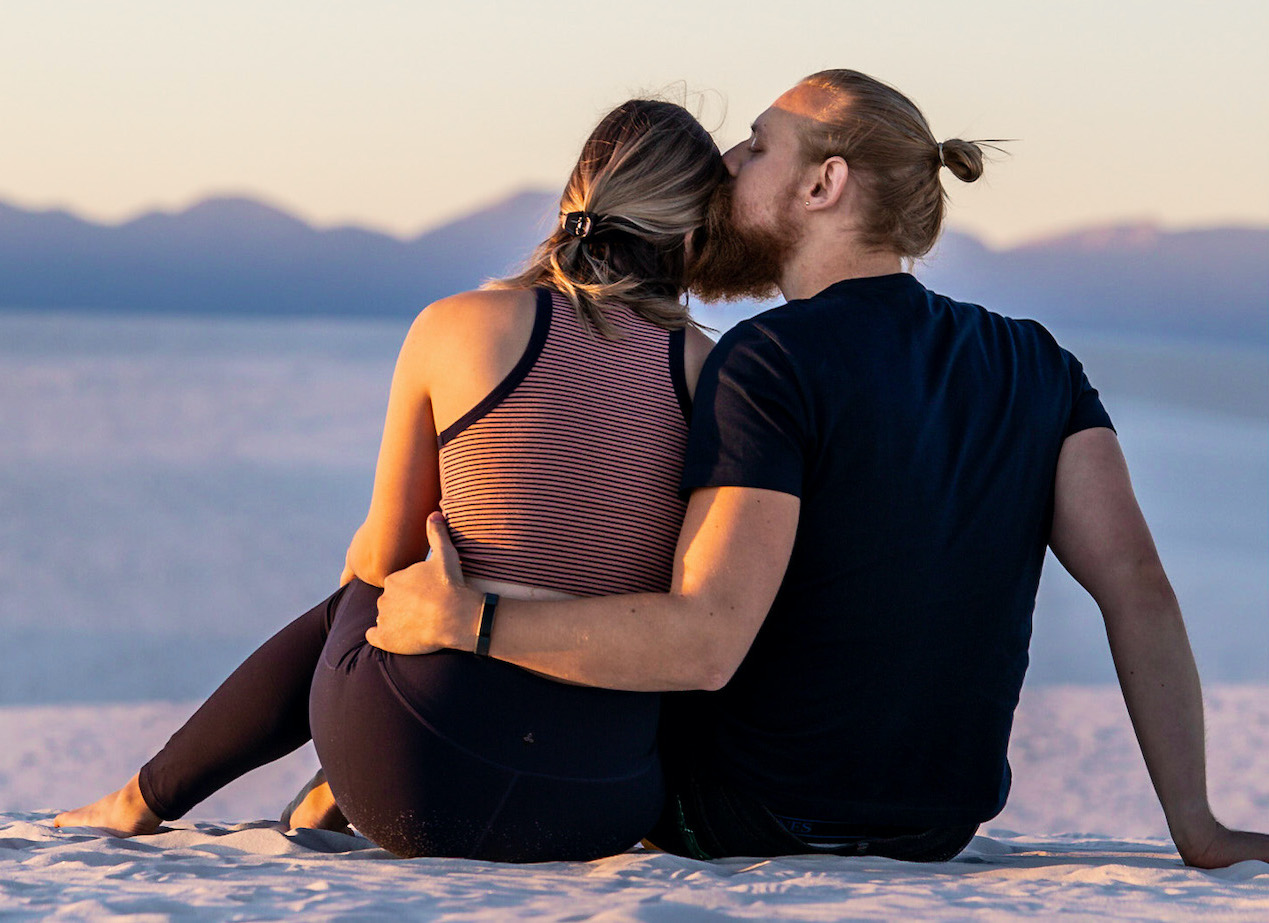 Tyler & Andrea
We are full-time adventure seekers taking on the world in our East to West RV! We have seen so much personal growth during our first year of nomad life that we wanted a way to capture all of those moments and share them with you! Our goal is to inspire everyone to chase after their dreams and always seek adventure in whatever they do.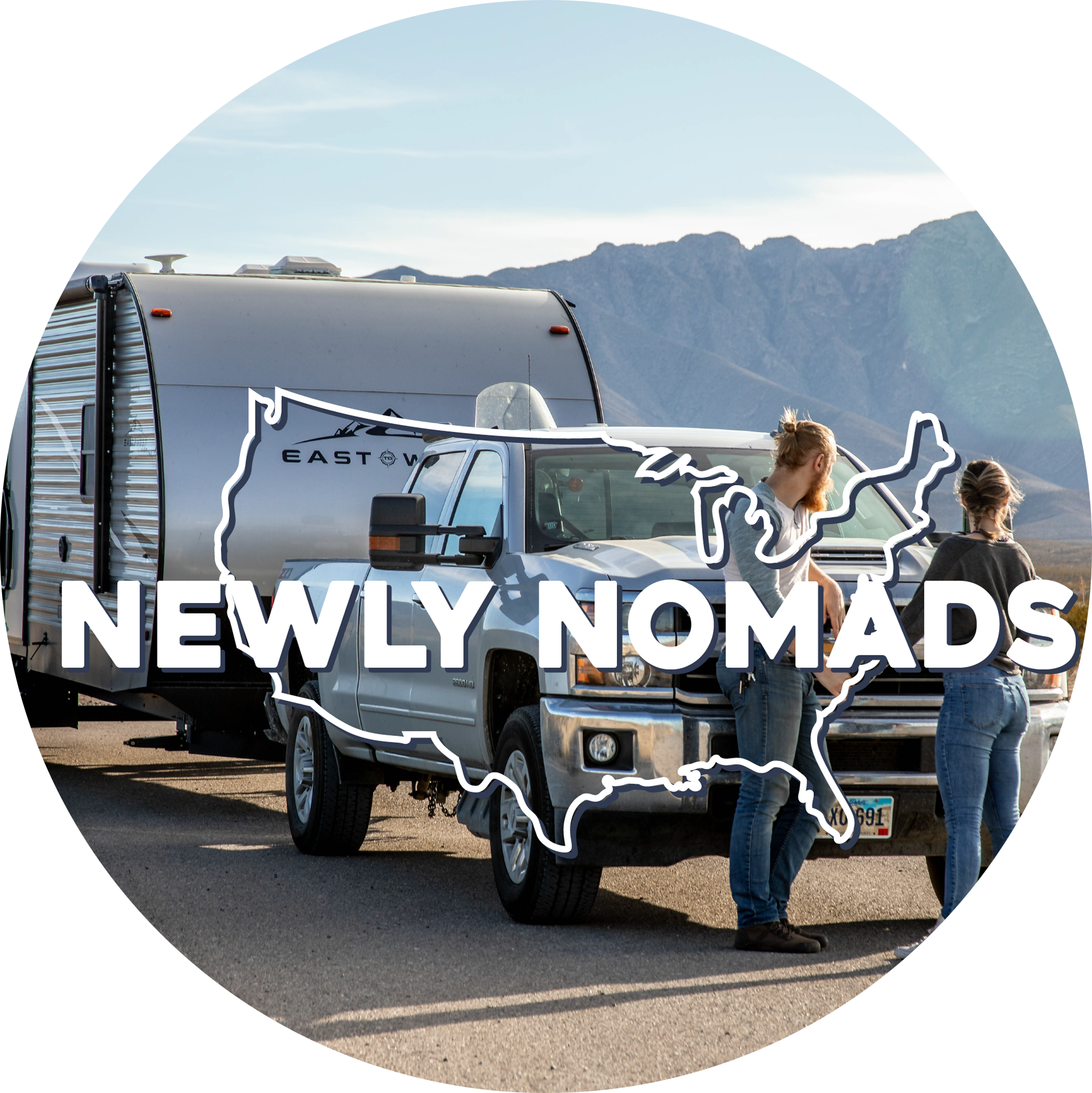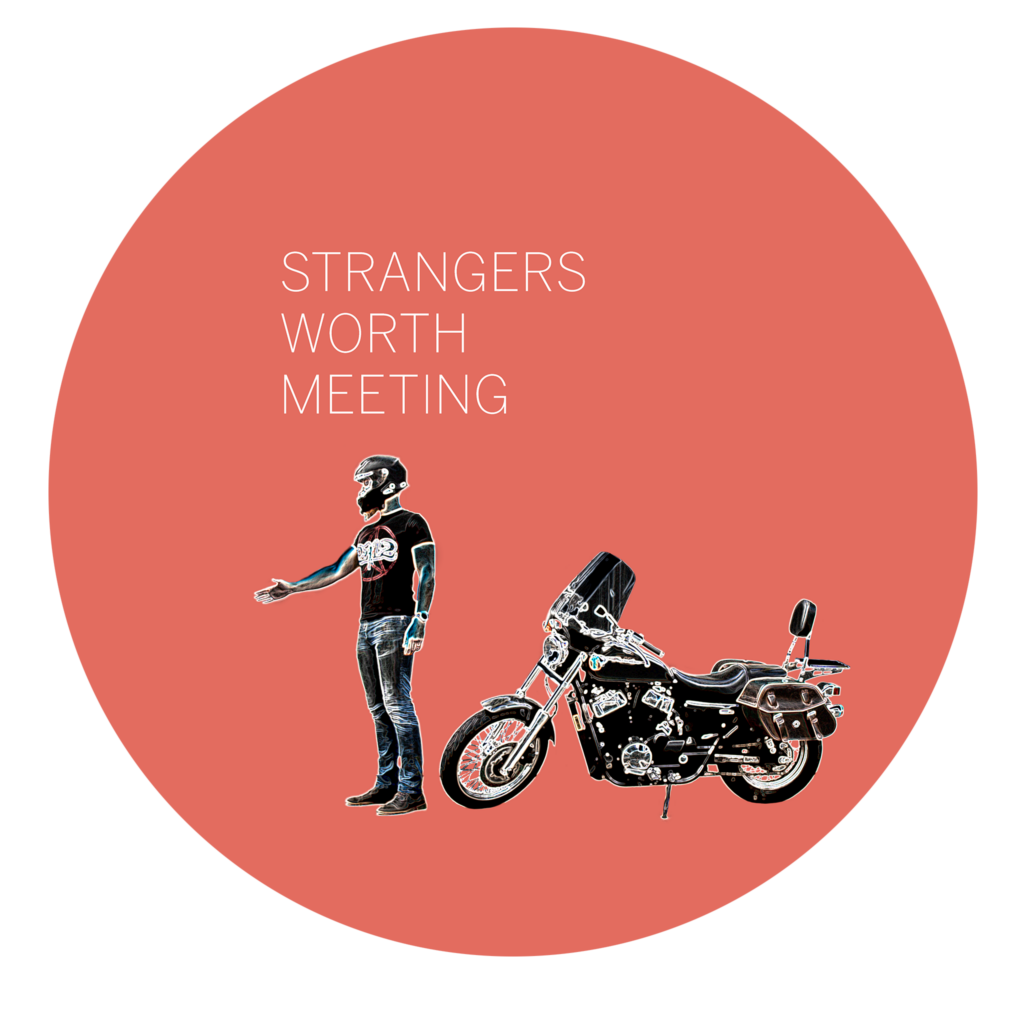 We'll shoot you a message when we release big projects