Traveling can be expensive. But in our almost two years of living on the road, we've learned that traveling can also be affordable if you work at it. Affordable like basically the same cost of living we experienced while living in a modest apartment on the outskirts of Denver! We love traveling full-time, so a big goal of ours is to keep our lifestyle sustainable. We want to be able to keep traveling for a long time, and that means that we need to be able to enjoy the places we go without letting the costs of doing so get too high. So we've created our own Wild Hixsons style of traveling that saves us money while still letting us have fun on the road!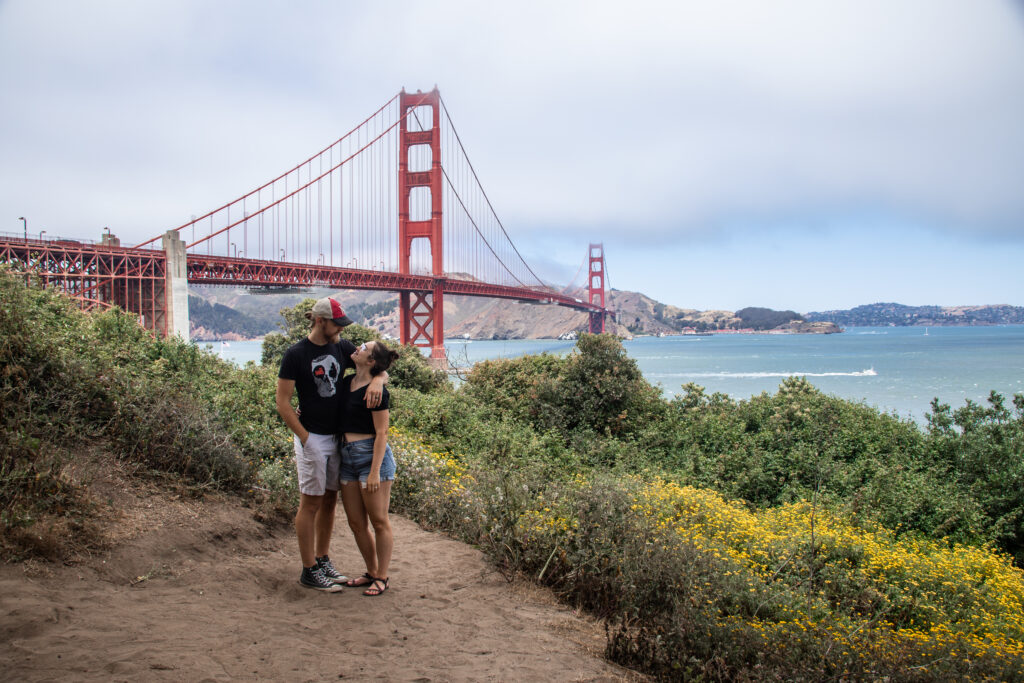 It's important to recognize that there is no right answer here, and traveling full-time is going to look different to everyone. But it's always a good idea to decide what is important to you when traveling. I think the most important question we ask ourselves is, 'What will make us feel like we really experienced this place?' From there we can decide what we want to see or do, and how much we are willing to pay for it. We also take our work-life balance very seriously, and we don't want to get stuck putting in so many hours working that we don't have time to explore. So for us, our balance of having fun and spending money generally leans toward saving money where we can and finding free or inexpensive activities. 
Here's how we keep our lifestyle of full-time travel sustainable and save money on the road!
RV Parks
Boondocking can be a viable way to save money on the road. After all, it is a free campsite, and we always enjoy a weekend boondocking trip! However, the cost of entry to boondocking full-time can be steep. We have mentioned this in an earlier blog, but there are a lot of upfront expenses to get your rig to operate off-grid for long periods of time. If you are looking for a more affordable option for your everyday use, RV parks may be the way to go – especially if you enjoy the added benefits of unlimited power, water, and sewer disposal, and good cell signal! 
The biggest influence we've been able to have on our camping expenses is by considering how long we can stay somewhere. In general, the longer you stay at an RV park, the better the rates! A lot of RV parks will give you a free night when you stay somewhere for a week, and the monthly rates can have even bigger savings. Because of this, we always try to stay for increments of a week or month – and we've felt the pain of a too-expensive night of camping when we have to extend our stay by an extra day or two. 
We tend to look for RV parks where our stay will average around 40 dollars a night or less, and we will take the time to look around if prices seem too steep. Sometimes we do end up paying more for an RV park if we are in a more expensive city (like San Francisco), or if we feel like the additional cost is worth being in a better part of town or having decent amenities. But we always know that we can even out the extra costs by going to a less expensive town or doing a month's stay afterward.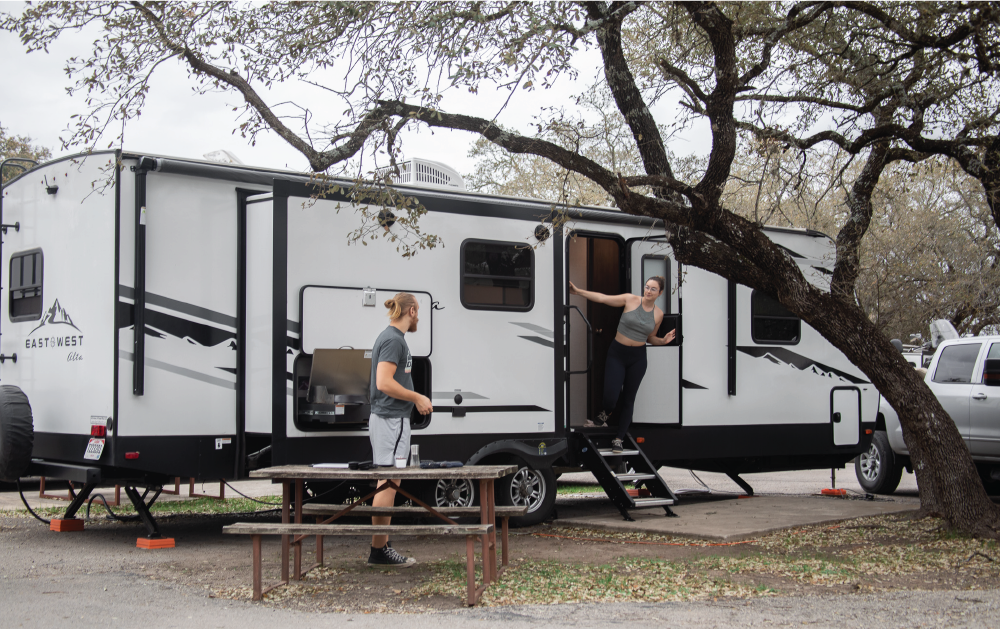 Great Outdoors
This probably isn't a hard ask since the RV community is usually filled with people who LOVE the outdoorsy lifestyle, but finding entertainment out in nature instead of paying to do activities can save a lot of money. Plus, getting outside is a great way to get to know an area. One of our favorite activities is hiking, and there is no better way to sink right into the natural landscape than by going on a good hike! Of course, there are more expensive and less expensive ways to experience the great outdoors.
We think the annual America the Beautiful pass for the national parks is a great investment. Since the fee for a day pass at a national park can get pretty high, the pass will usually pay itself back after about 3 visits to national parks. Plus, since there are so many national parks and monuments across the country, we can usually get a lot of mileage out of one pass, no matter where our travels take us!
At state parks, we tend to do a day pass because it is much more affordable than the national parks (around $5 to $10 dollars a day). We usually find this to be a better option than buying an annual pass. State park annual pass costs tend to rival the America the Beautiful pass but without the added benefit of letting us explore parks across several different states. We generally don't stay anywhere long enough to make full use of an annual pass for just one state. Not to mention that collecting state parks passes can get expensive!
National forests are one of our favorite ways to get outside! Most of them are free, and the America the Beautiful pass even covers a few of the national forests that have fees. But the main reason we love national forests is that they are much less busy than national parks, and usually more wild anyway. It's a win-win! 
If we are just looking to get outside for a quick walk or to play some tennis, county parks are often a really great option. Most of the time, they are also free to use, although we have come across a couple with a steep entrance fee.
We have also cultivated certain hobbies that have a low cost of entry, little to no cost of upkeep, and that get us outside. Archery is a big one for Tyler – after purchasing the bow, arrows, and a small target, it's become a really great activity to pass the time outside. A lot of places we travel to even have free or inexpensive archery ranges nearby, or we will look around at the laws of local land to find a place to set up. Archery might not be everyone's thing, but of course, things like basketball, baseball, tennis, and even chilling in a hammock are great ways to enjoy some inexpensive fun in the sun wherever you are!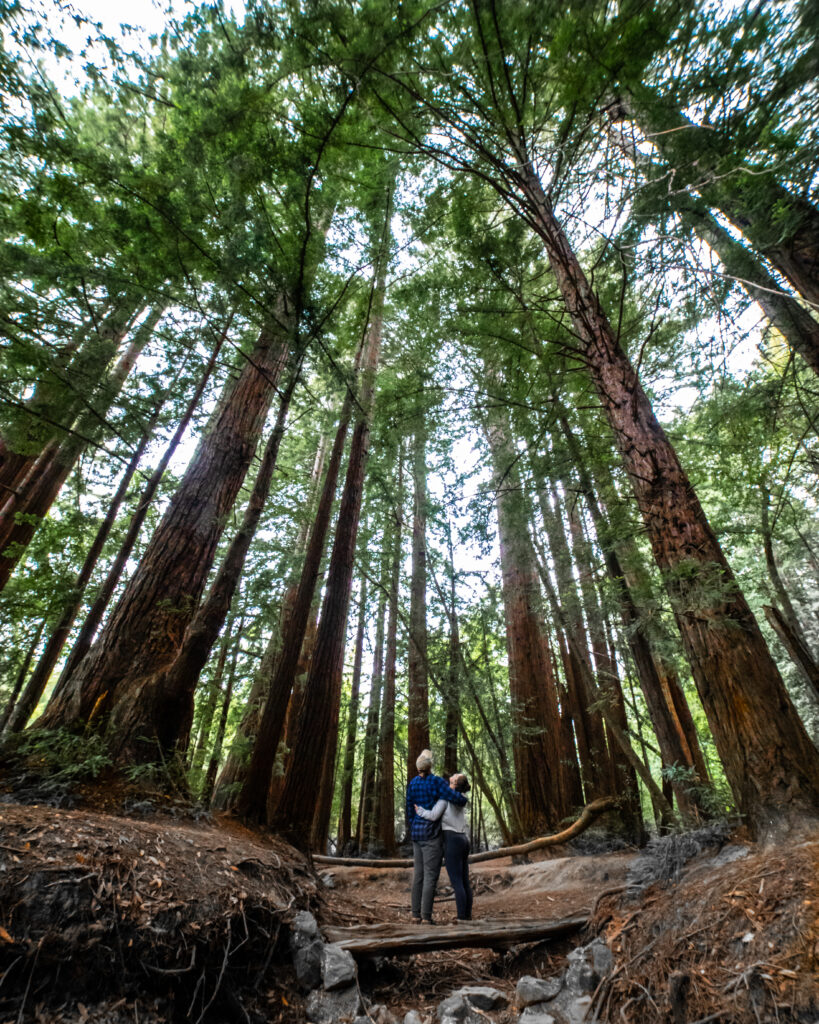 Food
Food is one of those costs that can really sneak up on us. If you have been following along with our story, you know that we are passionate about our food and nutrition, and that's a big reason why Tyler has taken on the challenge of cooking everything we eat. Another reason is that eating out is expensive! Traveling can put pressure on us as well because food is such an important avenue to really experiencing your travel destination. 
Cooking for ourselves is one of the most important things we do for our budget and our health. We never stray from that if we can help it! But that doesn't mean that we don't find ways to connect with the local environment through food.  We love to go to local farmers markets and co-ops because you get to see what is unique and seasonal to that area. Plus, we are getting food from actual farmers nearby! Doesn't get more local than that.
Another fun thing we do is make local recipes while we are staying somewhere. We have a book of pizzas that have a different recipe for each state, so we will sometimes pick up fancy ingredients and make that pizza!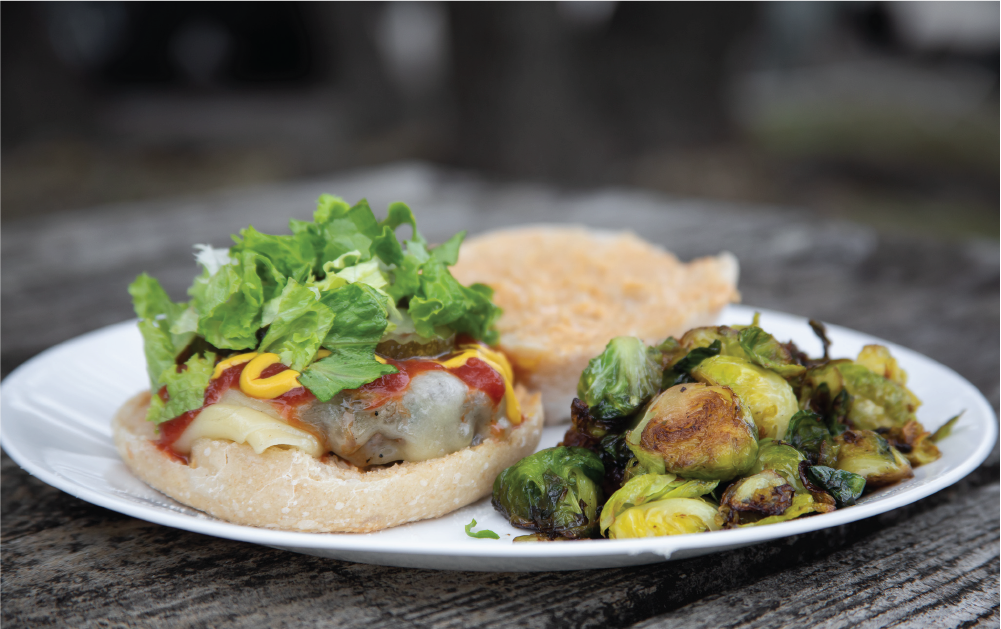 Gas Stops
The cost of gas is something we get asked about A LOT. The truth is… it is what it is. We don't have much control over it, so depending on where we are going to go that month, we try to budget accordingly. 
We like to plan out our gas stops ahead of time so we know exactly how far we can make it on a tank of gas and also which stations are going to fit our RV easily. Because of this, we aren't going to have much control over the price of the gas itself. There are programs out there for different gas stations where you can save money – we haven't used any yet but we do know there are those options out there. We'll let you know if we try any out!
Apps like Gas Buddy aren't something we use too often during the long drives since we put more preference on the gas stations we stop at like Love's, Pilots, and Flying J's, but if you have a smaller RV that will fit anywhere, you might find it is beneficial to your type of travel!
Fitness
We love having sports we can do on the road. Our sports fall on the side of 'things we are always willing to pay for,' but it is also something we have to make work in our overall budget. In some places, we end up paying more to participate in jiu jitsu and rock climbing, and in other places, we can find great deals! It is something we are conscious of, but it is also something we are passionate about, so finding the balance to make fitness on the road work for us is important.
Depending on how long we are staying somewhere and how expensive the gym is, Andrea will get either day passes or monthly memberships to the local rock climbing gym. Some gym owners have even gone above and beyond and created two or three week passes when we weren't staying for a full month. You would be surprised at how helpful people can be if you ask! 
And then there is always the option of working out from home. We have built up a pretty great "home gym" of sorts that is minimal and functional. Working out from home is a big cost-saver for those times where the gym prices just don't make sense. You can check out our full list of workout gear here!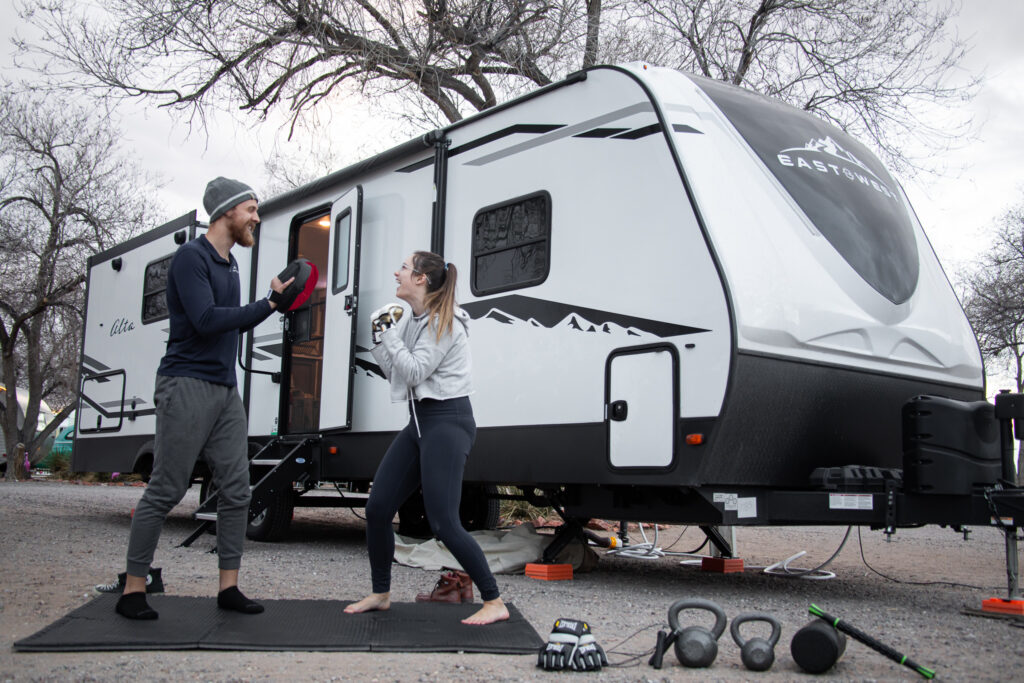 We really feel like we've experienced a place when we've gotten to go outside and explore, meet some new friends through Tyler's Strangers Worth Meeting podcast, get involved in our sports, and cook up some fun local food. That is our recipe for a successful visit to a new place! We hope these tips help you find your own balance of saving money and enjoying your travels to help make full-time travel sustainable for your life!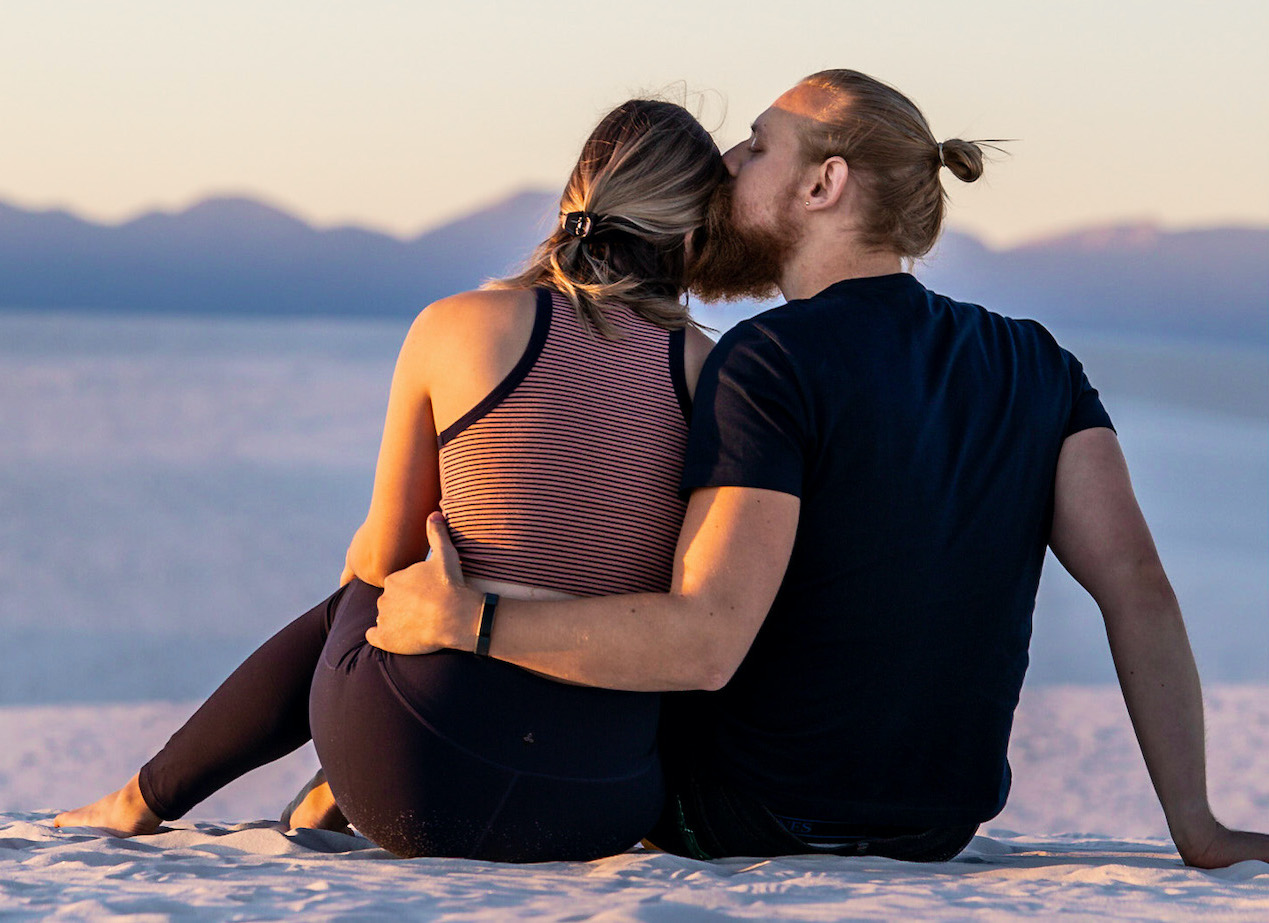 Tyler & Andrea
We are full-time adventure seekers taking on the world in our East to West RV! We have seen so much personal growth during our first year of nomad life that we wanted a way to capture all of those moments and share them with you! Our goal is to inspire everyone to chase after their dreams and always seek adventure in whatever they do.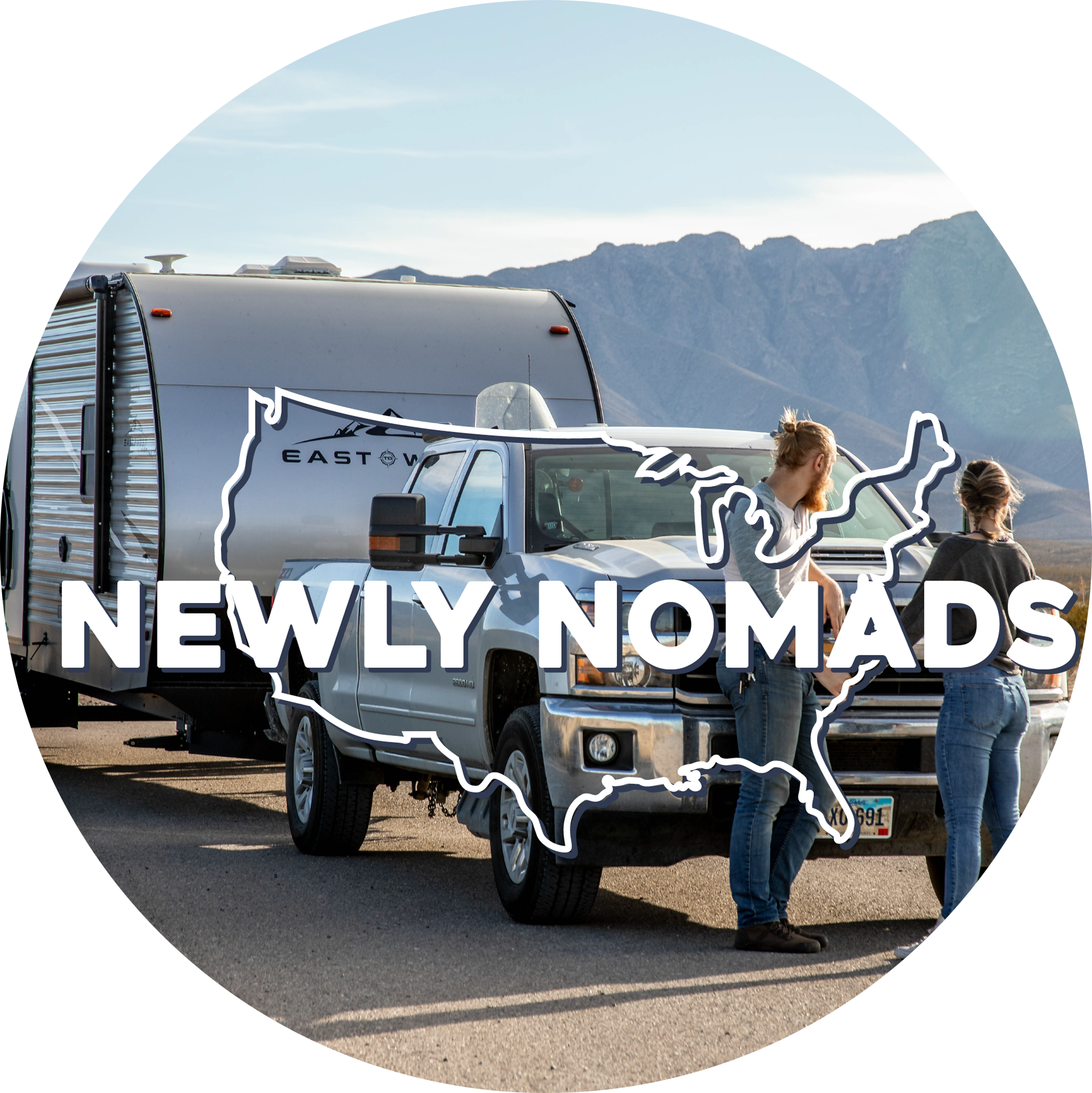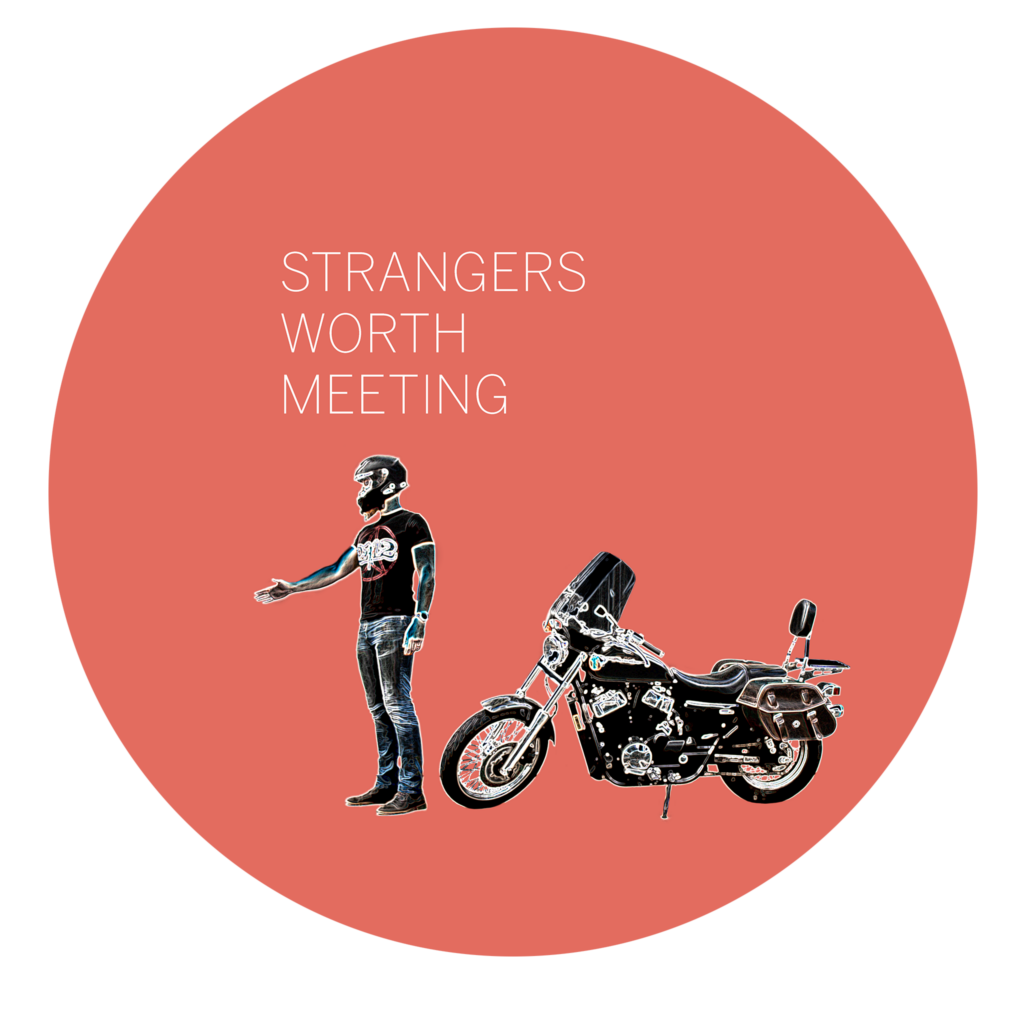 We'll shoot you a message when we release big projects