Behind the Scenes of American Jiujiteira

American Jiujiteira is easily the biggest film project I've ever created. Spanning nearly 2 years, this project included traveling to 20 different Brazilian Jiu Jitsu gyms all across the country, interviewing 27 jiujiteiras of all experience levels, conducting a survey of 367 women who train BJJ all over the US, and collaborating with FloGrappling and Cruz Combat, not to mention training jiu jitsu myself that whole time.
I can tell you that at this time a couple years ago, I had no intention of creating the most in-depth documentary about women's jiu jitsu in the US. So how did all this happen? Let's go behind the scenes of the American Jiujiteira documentary, and I'll tell you all about how this project came to be.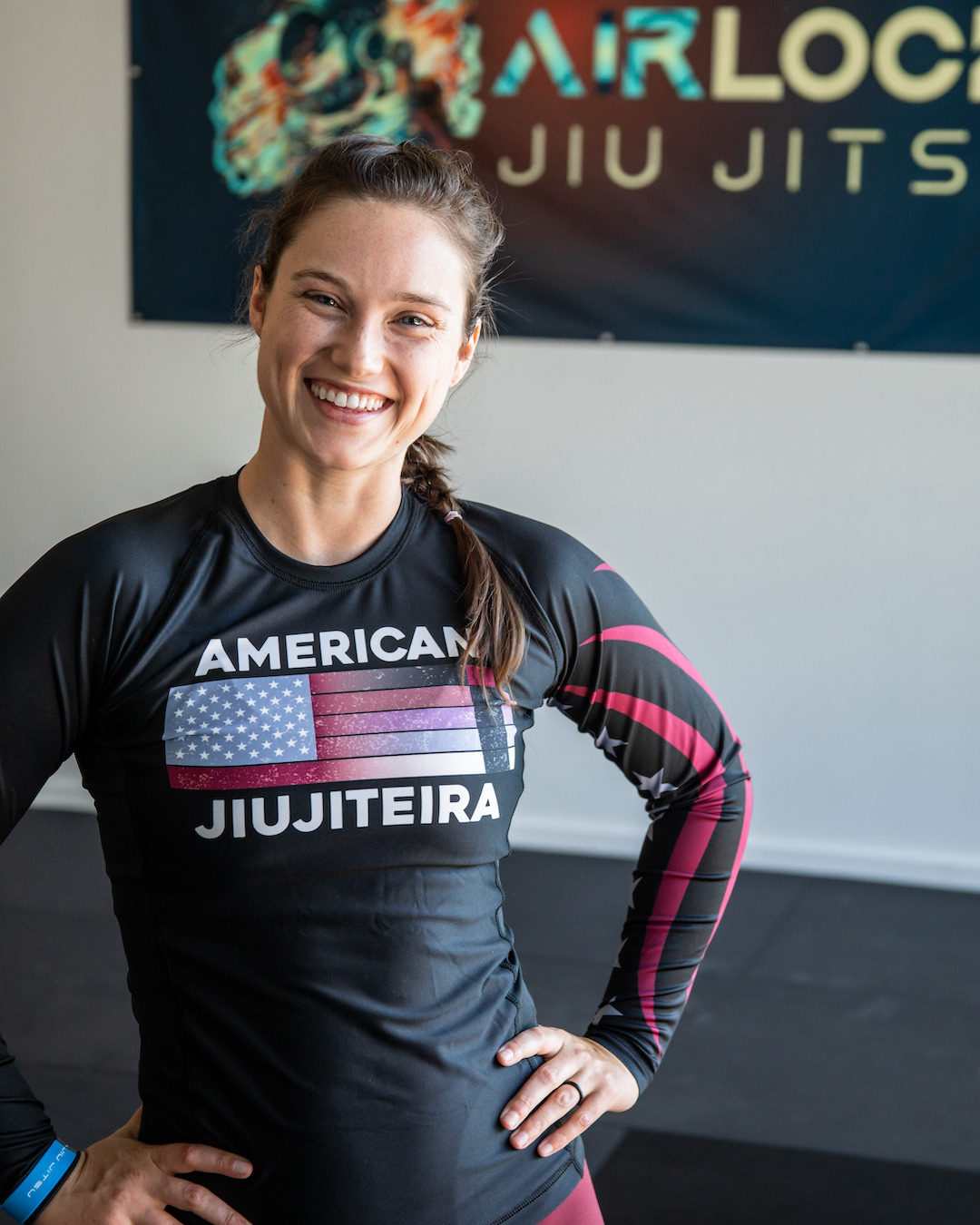 Maybe I Should Make a Documentary…
After watching my husband Tyler train BJJ for a year, I finally worked up the nerve to start training more consistently. After my third women's class at Gracie Bradenton, Tyler, knowing that I had already created a documentary about our first year on the road and a documentary series following our hunting adventures, said, 'Maybe you should film this, just in case.' In that moment, I knew he was right. This was my next project. Even with the few classes I had taken, I could already see how unique and challenging training jiu jitsu was, and I knew that my journey through this difficult sport would be a story worth telling.
So, I started bringing my camera to classes and open mats, setting up a tripod sometimes and other times enlisting Tyler's help to film women's classes (this whole thing was his idea after all). I started sitting in front of the camera before and after classes, talking about my experiences and everything I was feeling – which was a lot, especially in the beginning. After a couple weeks, I decided to expand the project a little bit and interview Kate, the women's coach at Gracie Bradenton. Getting to hear about her experiences and perspective kind of opened my eyes to how deep this thing could go. I was often surprised at her answers and how much this sport had changed her life and the lives of other women she knew.
I continued on like this for a few months, training wherever we happened to park our RV, and interviewing some of the women that I trained with. Then I decided to go bigger.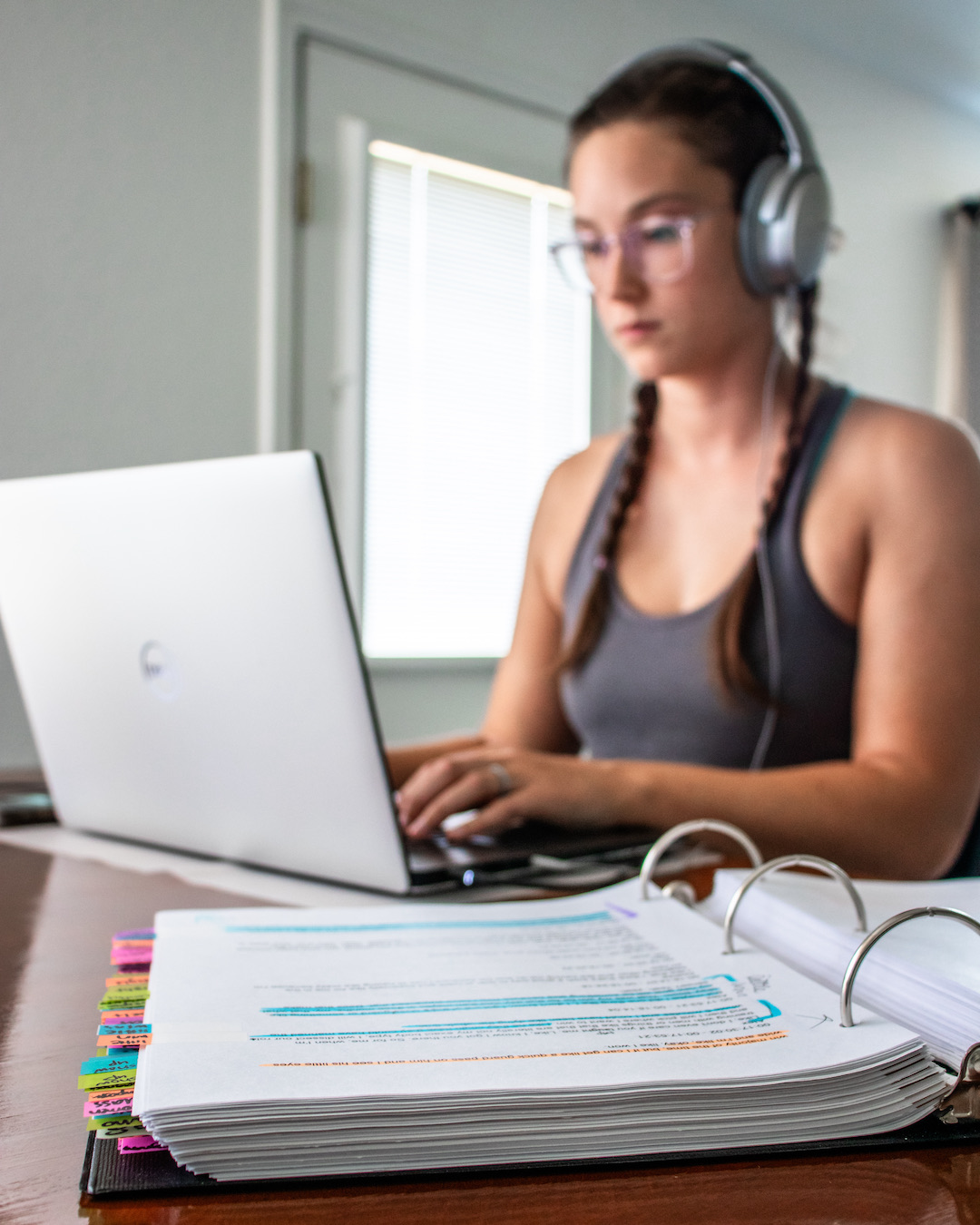 Let's Get Serious
I'm not going to get too mushy here, but Tyler is truly my better half. He always believes that I can do great things even before I can see the possibilities. So, again with the brilliant ideas, Tyler said, 'I think you could make this the documentary about women's jiu jitsu in the US if you wanted to.' We talked about how we could cover even more ground with this documentary and tell not just my story but also the stories of many of the women who train BJJ in the US.
Being only 6 months into my training, I still had no idea about the goings-on in the world of women's jiu jitsu. So I called up a friend, Heather Raftery, to try to understand the landscape a bit and get some recommendations. I signed up for training camps, crafted elaborate travel plans to hit as many gyms as we could, and started asking everyone I met for their email address so I could send them the American Jiujiteira Survey when it came out. I spent the next year traveling the country to find some truly badass jiuiteiras, interview them, and film their classes and training. I should note that there were so many more incredible women that we weren't able to visit – a year is much shorter than it seems (as is a 90-minute documentary) and while I would have loved to be able to include every incredible jiujiteira in the country, there are simply too many of them!
Toward the end of our travels, I started working on some of the other pieces that really brought this project to the next level. One of these was the American Jiujteira Survey – a survey that gathered responses from 367 women across the country about their experiences training jiu jitsu. I interviewed 27 jiujiteiras, but that still felt like such a small sample size compared to the masses of women training jiu jitsu in this country. I knew I would never be able to incorporate enough women via interviews, but I still wanted to give a broader sense of the scale of this sport while sharing the experiences of even more women. The data from this survey helped me understand the vast and varied impact that this sport has on women, and it was a great contribution to the American Jiujiteira documentary.
I also started working with FloGrappling to be able to include some of their footage into the documentary. Obviously, I was not and am not a world champion competitor, but I was able to interview a few of them, and I wanted to be able to show that side of jiu jitsu. Competitive jiu jitsu is its own world beyond simply showing up at the gym for classes, and being able to include that footage was invaluable to telling the American Jiujiteira story.
And for fun, I also designed an American Jiujiteira rash guard with Cruz Combat.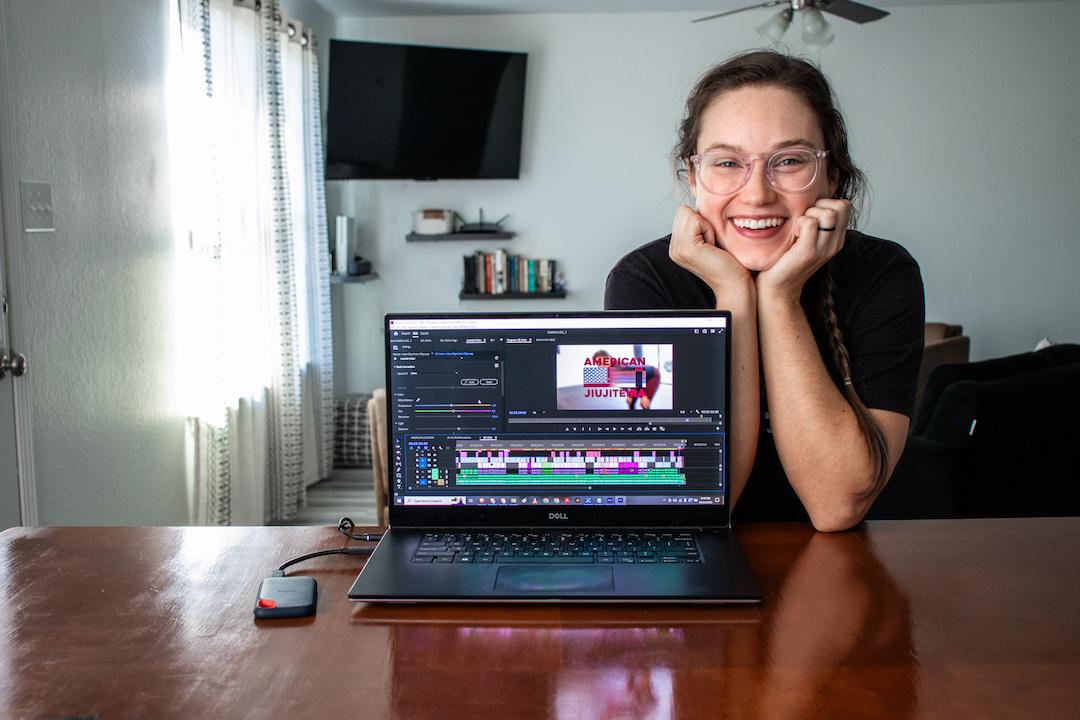 Putting it all together
I feel like I've said this before, but I'll say it again: this was a huge project. Getting organized was crucial to ensure that I would make the highest quality end product possible. The first thing I did was print out all of the jiujiteiras' interviews and collect them into a ridiculously huge binder. I highlighted all of the best moments from everyone's interview (and color-coded them by topic), which allowed me to much more easily flip through and find the right moment for the scene I was working on. Not only were there more jiujiteiras than I was able to interview, there were also so many more beautiful morsels of philosophy, inspiration, and personality from the interviews I did that didn't make it into the final documentary. Because of this, I'm going to be releasing a few longform interviews soon, so keep an eye out for those on the Wild Hixsons YouTube Channel.
Sifting through my own interview footage was also a beast. If you train BJJ, you know that it can truly be an emotional rollercoaster. I felt a LOT of things over my 2 year journey that didn't make it into the documentary, and at times I also struggled to find the words to communicate what I was feeling. There must have been 30-40 hours of my interview footage that didn't make it into the end product, and sifting through all of those hours to find a meaningful storyline was a huge task (not to mention how cringey it felt to watch myself talk for that many hours). After I found my storyline was when that big binder with the color-coded tabs and highlighting really came into play, allowing me to easily find all the times when other jiujiteiras had gone through something similar to what I was going through.
I've found that creating a documentary is pretty front-heavy on the glamorous parts – the end of the process seems to get increasingly more monotonous. After piecing together the storyline came the slightly less interesting tasks of adding in all the b-roll footage from classes, camps, and open mats, and adding the graphics and animation. And to finish off the project, the most monotonous tasks of color-correction and fine-tuning the audio. But all of that increasingly boring work is what turned a jumbled mess of footage into the American Jiujiteira documentary.
In creating this documentary, I hoped to inspire other women either to take that first scary step into training BJJ or to stick with it when times get tough. But I think creating this documentary has helped me in my journey just as much. Having to sit down and talk about my experiences on a regular basis helped give me a much deeper understanding of myself and what this sport really means to me. When it got tough for me, the voices of the jiujiteiras I interviewed echoed through my mind, reminding me that whatever I was going through was normal and okay even though it was hard. And seeing the statistics of hundreds of other women training in the US showed me that I was never alone – I never would have guessed the percentages of women who have cried on the mats, wanted to quit, or have seen improved self-esteem through jiu jitsu. I feel incredibly grateful for the opportunity to create this project that changed my life.
Thank you to all the gyms that hosted us, all the jiujiteiras who sat down for an interview, all the women who took the time to fill out my survey, and to anyone watching the American Jiujiteira documentary for allowing me to share our stories.

We'll shoot you a message when we release big projects